Personality: Coach Shawn Stiffler
Spotlight on the 2017 Paul Keyes RBI Award winner
1/27/2017, 7:37 a.m.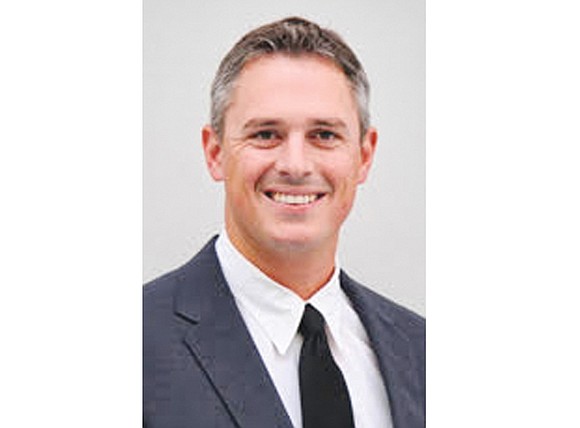 Meet this week's Personality, baseball and life coach, Shawn Stiffler:
Date and place of birth: April 2 in Somerset, Penn.
Current residence: Richmond.
Alma mater: Bachelor's degree in communications, George Mason University, 2001.
Family: Wife, Jennifer, and three children, Wade, Scout and Penn.
Latest honor: 2017 Paul Keyes Richmond Baseball Impact Award presented by the Richmond Flying Squirrels.
How I got news about this award: The CEO of the Flying Squirrels contacted me and let me know they wanted to consider me for the award. Last week, VCU's athletic director, Ed McLaughlin, informed me.
Reaction: I was quite taken aback because I had a relationship with Coach Keyes. I spent time with him. I was there when he passed away.
Why I'm a coach: I played baseball in high school and college, and coaching gives me an opportunity to stay with the game, work with young people and have a positive impact as much as I can.
How much time I spend coaching: During a typical day, up to 16 hours overall, including investing time in building VCU's program and about three hours on the field.
Who influenced me to become a coach: My father and grandfather initially cultivated my love of the game. But once I started coaching, Coach Keyes had the biggest influence on me.
Teaching philosophy: I try to intertwine baseball and life lessons to help the young men I work with.
Best late-night snack: Usually, it's whatever my wife has in the house. But I really like something crunchy, like almonds and cashews. And a bowl of ice cream is never far away either.
Quality I most admire in another person: Positivity. Within two seconds of a conversation, you know if a person is positive and if they care about you at all. That's what I look for in my players when recruiting — are they an energy giver or energy taker.
The best thing my parents ever taught me: Compassion.
Next goal: Continue to build VCU's baseball program.