Personality: Julie Anderson
Spotlight on 2017 Star of Life Award winner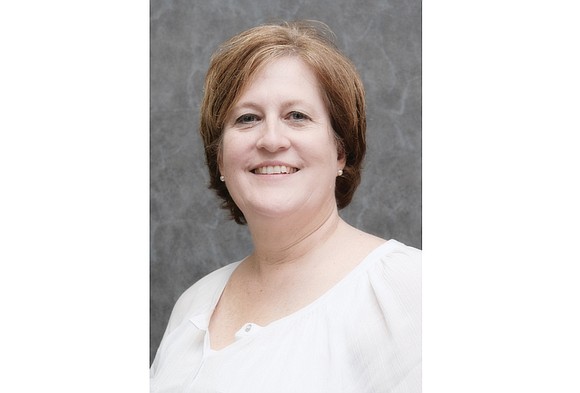 Growing up as the child of a paramedic and a firefighter, Julie Anderson says she never worried about her parents' safety, even after her father was burned and hurt his back in two separate incidents.
"I was always really proud of them — that they were helping people and saving lives," she said. "I focused on that part of it, not the part that they might get hurt."
The 50-year-old paramedic followed in her parents' footsteps of emergency services, becoming a registered paramedic like her mother.
She has worked with the Richmond Ambulance Authority for the last 10 years.
Because of her dedication to and excellence in the field, Ms. Anderson received the American Ambulance Association's 2017 Star of Life Award during a ceremony on June 13 in Washington.
While her peers for the award nominated her, Ms. Anderson says her biggest surprise was the person who appeared on stage to present it.
It was Curtis Monk, president and chief executive officer of Commonwealth Public Broadcasting, the parent company of WCVE PBS, the Community Ideas Station. He was one of the first people whose life she saved after qualifying as a paramedic.
At the time, Mr. Monk was being taken to the hospital in Ms. Anderson's ambulance when he went into cardiac arrest. Ms. Anderson's quick actions and intervention saved his life.
He later underwent a heart transplant.
"I am thrilled to see Julie receive this national recognition," Mr. Monk stated. "For without her and her partner that day, I simply would not be here right now. And for that, I am eternally grateful."
In 2016, Ms. Anderson received the Medic of the Year Award from RAA. It is given to a paramedic who has demonstrated superior clinical abilities and who also has dedicated personal time and effort to ensuring RAA remains clinically on the cutting edge of mobile health care.
She says she doesn't believe there is a success formula for being a paramedic, but passion definitely comes into play. "You've gotta love it," she says. "You must have that drive because, if you don't have it, then it can wear you down," she says of the high-stress position.
"Sometimes I'm given that ability to save (people). Sometimes not," she said. "But you learn that it's just part of the job." Family, she says, has helped her keep her perspective on the best and worst of days. She remains close to her family figuratively and literally. She lives next door to her parents in Hanover County.
"My grandfather bought a big plot of land in the 1940s so all of his kids could live near one another," she says. "I live in the house that was my grandmother's house," she says. Other relatives live close by.
Meet this week's award-winning lifesaver and Personality, Julie Anderson:  
Occupation: Paramedic with the Richmond Ambulance Authority.
Latest accomplishment: Recipient of the American Ambulance Association's 2017 Star of Life Award.
Date of birth: Sept. 17.
Current residence: Western Hanover County.
Education: Associate degree in accounting; nationally registered paramedic.