Personality: Julie Anderson
Spotlight on 2017 Star of Life Award winner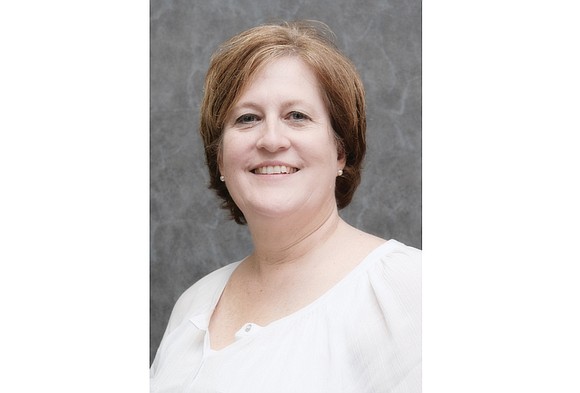 Family: Husband and a 26-year-old son and a 23-year-old daughter.
What Star of Life Award means to me: It's nice to be recognized for your hard work and compassion for your patients.
What's most satisfying about my job: Knowing that I've made a difference in someone's life, whether it's keeping them alive until we get them to the hospital or just calming them down and holding their hand until we get to the hospital.
How the public views paramedics: As heroes, but we are really just doing the job we are trained to do.
Why I decided to become a paramedic: I wanted to help people and to feel like I made a difference in someone's life.
When and why I joined the Richmond Ambulance Authority: In August 2007. I wanted to work in a 911 system but did not want to be a firefighter.  
How I start the day: Today is the day I can make a difference in someone's life, be it saving their life or the life of a loved one or just providing a friendly face in their time of need. 
How I unwind: Reading, working jigsaw puzzles, working in my yard and spending time with my kids.
I place top value on: A happy friendly face and treating all people with respect.
Best late-night snack: Carnation Breakfast Essentials, Rich Milk Chocolate flavor.
Best time of my life: When I'm with my kids, especially at the beach.
Greatest source of inspiration: My mother and father. My father worked two jobs, one as a Henrico County firefighter. He always had a second job so my mom could stay at home with us. But he always found time to take us camping and canoeing. My mom is 78 years old and still volunteers as a paramedic two 12-hour shifts a week.
If I've learned one thing in life, it is: To treat all people with respect — the way you would want to be treated or the way you would want your family member treated.
Kindergarten taught me: I never went to kindergarten. Back in the day, kindergarten was an option. I went the first day and cried because I wanted to spend time with my mom and nannie, so my mom didn't make me go back. 
Next goal: I would like to be a community paramedic when the RAA starts that program, or maybe a field supervisor when I'm too old to climb in and out of the ambulance.