Johnson named interim president of national NAACP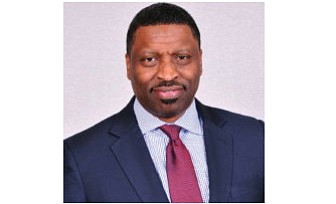 BALTIMORE
The national NAACP announced a new interim leader, along with a nationwide listening tour that will allow the organization's leaders to talk to local members and figure out the future direction of the nation's oldest civil rights organization.
Derrick Johnson, vice chairman of the NAACP Board of Directors, will serve as interim president and chief executive officer, officials announced Sunday at the organization's 108th national convention in Baltimore.
This year's theme: "Steadfast and Immovable."
"There's a lot of work that needs to be done and we won't waste any time getting to it," Mr. Johnson said.
Mr. Johnson, 48, is a former state president of the Mississippi State Conference NAACP and a former fellow with the Congressional Black Caucus Foundation. As the new voice of the NAACP, he will be one of the people on the organization's listening tour around the country.
Leon Russell, national board chairman, said the organization needs to figure out how best to support civil rights workers on the ground in communities that are working on issues like police brutality, redistricting, voter suppression and the upcoming Census.
The tour's first stop will be Detroit on Aug. 24, followed by San Antonio, in September, officials said.
The tour should "expand our reach, touch our people, engage more diverse audiences and reinforce our focus on civil rights in this age of great political and social uncertainty," Mr. Johnson said.
Delegates and others attending the weeklong convention heard from speakers including U.S. Sen. Bernie Sanders, the former contender for the Democratic Party's nomination for president; Virginia Gov. Terry McAuliffe; Deputy U.S. Attorney General Rod J. Rosenstein; television personality and motivational speaker Iyanla Vanzant; Disney actress Skai Jackson; and social justice activist DeeRay McKesson.
President Trump declined an invitation to speak. He also declined an invitation to speak at last year's NAACP convention, citing scheduling conflicts with the Republican National Convention.
The convention concluded Wednesday.
The NAACP has in recent years been overshadowed at street-level advocacy by groups such as Black Lives Matter as nationwide concern increased over the deaths of African-American men, women and children at the hands of the police.
Mr. Russell said the NAACP has coexisted during the Civil Rights Movement with younger groups like the Congress of Racial Equality, while Mr. Johnson pointed out that all of the organizations today are working toward the same goals.
"In fact, many of the young people who are in the ranks of those organizations come out of the ranks of the NAACP. It's not a competition," Mr. Johnson said.
The NAACP parted ways with its president and CEO Cornell William Brooks in May. Mr. Russell said they hoped to have a new president in place by the end of the year, but the board is not rushing the process.
"We're going to sit down and really be intentional on how we do this, where we look and how we look," Mr. Russell said.