Generations of blacksmithing history to be celebrated June 10
6/9/2017, 12:52 p.m.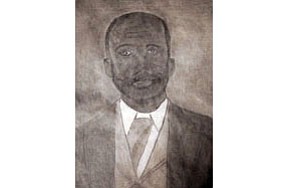 By Holly Rodriguez
Following the Civil War, Henry Jackson did not hold out any hope that the U.S. government would honor its promise of 40 acres and a mule to former enslaved African-Americans.
Instead, he worked under a blacksmith for 10 years, purchased 35 acres of land in Goochland County and built a home for his family and his first blacksmith shop by 1880.
An event celebrating the rich history of Mr. Jackson and his family and the blacksmith trade will be held noon to 5 p.m. Saturday, June 10, at The Jackson Blacksmith Shop, 2558 Blacksmith Shop Road in Goochland County.
This is the 22nd year for the free event, where visitors can learn about and explore more than 130 years and three generations of African-American blacksmiths and farriers.
Farriers specialize in horse hoof care, including shoeing horses, while blacksmiths handle the metal work of creating the horseshoe.
Mr. Jackson achieved a feat out of reach for many African-Americans then and now — land ownership, home ownership and a thriving business.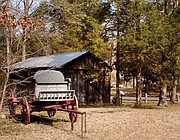 The family-friendly event will include tours of the blacksmith shop and demonstrations from The Blacksmith Guild, a corn hole tournament, craft booth, a bounce house and other activities for youngsters. Food vendors also will be on site.
Ken Wright, president of The Buffalo Riders of Hampton Roads, will be the main speaker and the group will offer horseback rides for $6. The Buffalo Riders honor the nation's Buffalo Soldiers and African-American cowboys in American history.
The event will take place where the Jackson family's third and final blacksmith shop was built in 1932. The other two shops, constructed in 1880 and in 1915, have been demolished. The rest of the 70-acre property houses an exhibition hall, with equipment and artifacts of the trade dating as far back as the 1800s, including an anvil at least 130 years old used to construct horseshoes and other iron pieces, a bell vise used to hold objects in place while working on them, and a claw hammer invented by Mr. Jackson.
Several descendants of Mr. Jackson continue to live on the property and will attend the event.
"We have three generations of farriers and blacksmiths in our family," said Brenda Jackson Franisco, a descendant of Mr. Jackson who helps preserve the cultural and historical relevance of the property and the family's history.
"Our second generation farrier and blacksmith, George Wilson Jackson Sr., also ran a general store for the area."
Visitors are encouraged to wear comfortable walking shoes and to bring a chair.
Information: www.jacksonblacksmith shop.org or Brenda Jackson Franisco, (804) 402-8014.