Cultural historian Anthony Browder to speak at 3-day Juneteenth celebration
6/16/2017, 1:17 p.m.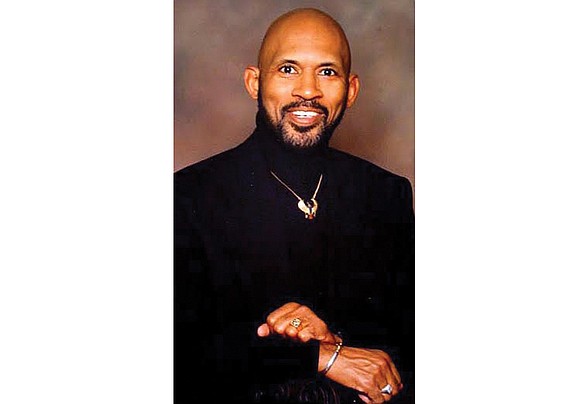 Cultural historian and Egyptologist Anthony T. Browder will kick off Richmond's three-day, "Juneteenth 2017, A Freedom Celebration" this weekend by leading a symposium on the historical and genetic connections between people who live along the Nile River in Africa and those living along the James and Potomac Rivers.
His talk, "Africans in America and the Paradox of Liberty," also will explore the self-determination of Africans in early America, influences of Thomas Jefferson and archaeological discoveries in ancient Egypt, or Kemet, that connect the cultures.
His talk will be held 7 p.m. Friday, June 16, at Martin Luther King Jr. Middle School, 1000 Mosby St., in the East End.
Tickets for Mr. Browder's talk are $15, or two for $28.
Mr. Browder, founder and director of IKG Cultural Resources, is the first African-American to finance and direct an archaeology dig in Egypt. The ASA Restoration Project is of the 25th Dynasty tomb of Karakhamun in Luxor.
The Elegba Folklore Society organizes the annual Juneteenth celebration that commemorates June 19, the day in 1865 when enslaved people in Texas, the last outpost of the Confederacy, were told they were free. That was two months after the Confederates' formal surrender at Appomattox in Virginia and 2½ years after President Lincoln issued the Emancipation Proclamation in January 1863.
This weekend, the independence celebration will continue with a Juneteenth Backyard Party from 1 to 6 p.m. Saturday, June 17, at Manchester Dock, 1308 Brander St. in South Side. The area, located along the James River at the east end of Maury Street, marks the place where thousands of enslaved people once were unloaded and walked into Richmond to be sold.
Featured at the free event will be a Get Woke Youth Summit with cultural education, heritage crafts for children, African dance and drum workshops, performances by the Elegba Folklore Society, experiences along the African Slave Trail, contests, food and a marketplace.
Juneteenth will conclude with a ceremony honoring African ancestors from 4 to 6 p.m. Sunday, June 18, at the African Burial Ground, 16th and Broad streets in Shockoe Bottom.
The ceremony, which also is open without charge, will include drumming and music. Participants are asked to wear white or African attire and bring an offering for the altar.
Co-sponsors include the City of Richmond, Croaker's Spot restaurant, Dominion Energy and CultureWorks.
Tickets to Mr. Browder's talk and details about the weekend events: Elegba Folklore Society, http://efsinc.org or (804) 644-3900.