'Juneteenth: A Freedom Celebration' set for this weekend
6/14/2019, 6 a.m.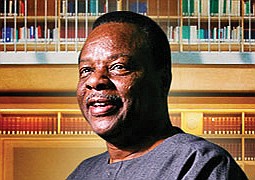 On June 19, 1865, U.S. Gen. Gordon Granger took control of Texas, the last major element of the defeated Confederacy, and immediately announced, "All slaves are free."
His words triggered celebrations.
Those June 19th freedom celebrations are marked today with "Juneteenth" celebrations in Richmond and cities around the country.
Richmond will host a three-day "Juneteenth: A Freedom Celebration" this weekend under the leadership of the Downtown-based Elegba Folklore Society, it has been announced.
"This event is about acknowledgment of the Africans who were brought to Richmond in bondage," said Janine Y. Bell, founder and executive director of the Elegba Folklore Society.
Juneteenth also is an opportunity "to reclaim and learn about the hidden history" of those who were forcibly brought here, about the challenges they and their children faced and about the contributions during the now 400 years in which Africans have been part of this state, she said.
The celebration will kick off 7 p.m. Friday, June 14, at Main Street Station, 1500 E. Main St., with a symposium featuring African culture expert and author Dr. Molefi K. Asante, chair of the Department of Africology and African-American Studies at Temple University.
Dr. Asante said he would use the opportunity to educate about and advocate for Afrocentricity as a way to address issues that linger from the separation of Africans from their "philosophies, languages, religions, myths and cultures" after being brought to America.
"Finding a way to reorient our thinking is essential to the presentation of an African cultural reality," he said.

Tickets for Dr. Asante's talk are $10 in advance and $11 at the door; $5 for youths ages 12 to 18. Children under 12 accompanied by an adult are free.
The main event will take place Saturday, June 15, at Ancarrow's Landing- Manchester Dock, once infamous as a landing site for slave ships on the James River at 1308 Brander St. off the eastern end of Maury Street in South Side.
Tagged "Independence Day Our Way" the family friendly, music-filled event will begin at 3 p.m. and end with a torchlight walk along the Richmond Trail of Enslaved Africans, according to Ms. Bell.
Featured activities will include heritage crafts and jump rope and hula hoop contests for children, African dance and drum workshops and the party sounds of DJ Drake, she said, while Dr. Asante will led a "Get Woke Youth Summit" at 3 p.m. at the site for young people ages 10 to 20, she said.
Admission is free on Saturday and at the final event, "Homage to Ancestors" at 3 p.m. Sunday, June 16, at the historic African Burial Ground, 1601 E. Broad St.
Sunday's event will include a spiritual ceremony, drumming and song and altar offerings brought by participants.

Mayegun "Baba Femi" Obafemi Fayemi, leader of a Houston-based spiritual institute, and followers from a Norfolk-based branch of the institute are to lead the program, Ms. Bell said.

Supporters of Juneteenth include Richmond Region Tourism, Dominion Energy and the City of Richmond and its Department of Parks, Recreation and Community Facilities.
Details and tickets: Elegba Folklore Society, (804) 644-3900 or www.efsinc.org.