City Council seeks to allocate surplus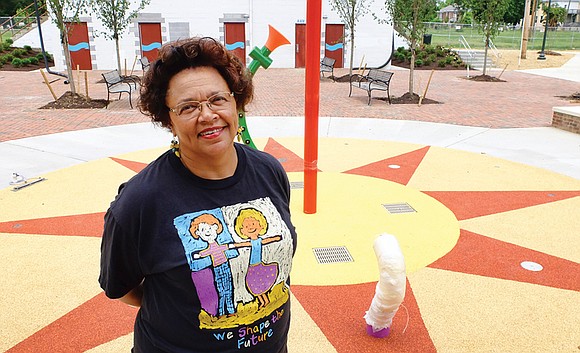 Just in case the city ends up with another big surplus when the 2017 fiscal year closes on June 30, Richmond City Council is trying to limit the mayor's ability to put the extra money into a "rainy day" fund, or unassigned account, to make it off limits.
The effort is being fueled by Mayor Levar M. Stoney's decision to prevent the council from tapping into a surprise $13 million surplus from fiscal year 2016 that boosted the city's total balance in the unassigned account to $98 million.
That's equal to about 11.7 percent of the combined total of the city's general fund and the school system's appropriations from the state and federal government.

Since 2012, City Council has required only a 10 percent unassigned fund balance, which would equal $84 million. Boosting the rainy day account beyond 10 percent, according to the mayor, is considered important to maintain excellent bond ratings that keep down the interest the city pays to borrow money.
In May, the council took the first step toward limiting the mayor's control of surpluses by passing an ordinance proposed by 5th District Councilman Parker C. Agelasto. That ordinance would require the administration to contribute $2 million of any surplus above the 10 percent unassigned fund balance requirement to a new reserve fund to help improve the solvency of the city's underfunded pension fund.

Now, 6th District Councilwoman Ellen F. Robertson is offering another proposal for surplus funds if the city has money left from fiscal year 2017.
She wants council to create a committed reserve fund that could provide cost of living increases for city employees and possibly retirees.
Ms. Robertson told a council committee there is no guarantee there will be any large surplus.
But, if it happened, she said her plan could help provide good news for city employees who will not get a raise in fiscal year 2018, which begins July 1.
Under the budget the council approved, police officers and firefighters are the only employees who will receive a pay hike.
Ms. Robertson noted that city employees have received pay increases only twice in the past six years. In three other years, employees received small bonuses.
She said the city is falling behind in providing adequate pay and is starting to lose valued employees who are lured away by higher pay in surrounding jurisdictions. She said creating a reserve would demonstrate the council's commitment to improving pay.
Ms. Robertson said her plan would allow funds in the reserve to pay for one-time expenses, such as new vehicles or computer equipment, freeing up general fund dollars to be used to improve pay.
She said the mayor still would have to authorize use of funds in the reserve, "but this would give us leverage."
Her plan will be presented at the City Council meeting on Monday, June 26. However, she already is getting resistance from several members of the council, including Councilwomen Kim B. Gray, 2nd District, and Kristen N. Larson, 4th District.
Both have expressed concern that the creation of the fund would promise more than the council might be able to deliver.

Ms. Gray noted that raises approved in one year become a continuing obligation. She said council already has committed to a three-year plan to improve pay for public safety employees and might not be able to find the money in future years to cover a pay raise for all employees.
Ms. Gray said it would more straightforward to provide for raises for through the regular budget process.