City employees expected to receive 2.5% bonus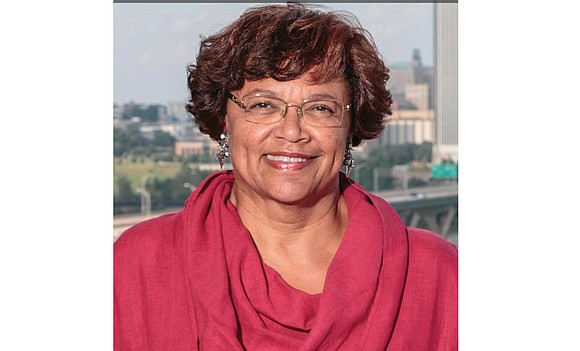 City employees are about to be awarded a 2.5 percent Christmas bonus.
Richmond City Council is expected to unanimously vote Monday, Dec. 11, to approve the bonus payments.
Mayor Levar M. Stoney and his administration also support the bonuses to be paid Friday, Dec.15.
The bonuses will go to city employees, from top executives to planners to trash collectors, who did not get a raise this year.

Sworn police officers and firefighters, who were the only city workers to receive a salary increase, will not receive bonus payments, nor will employees of constitutional officers who are largely paid by the state, according to the legislation.
Funding for the bonuses became available as the result of the city achieving a surplus in the 2017 fiscal year that ended June 30.
While no money for bonuses was included in the current fiscal 2018 budget that started July 1, Councilwoman Ellen F. Robertson spearheaded a resolution to reserve $2.4 million for bonus payments after City Hall indicated some of the 2017 funds remained unspent.
Five additional council members signed on as sponsors of the resolution that easily passed the nine-member body on Oct. 9. That action came a month ahead of the city's release of the financial report for 2017 that showed a $16.9 million surplus.
Ms. Robertson and others chose bonuses over a salary increase because bonuses are a one-time payment, and the council had no guarantee of similar surpluses in the years to come.
However, Ms. Robertson noted that the bonuses are just a temporary measure for a city that needs to do better by its general employees, who have received salary increases only twice in the past six years, 2014 and 2016.
While employees received small bonuses in three other years, Ms. Robertson stated that city employees' pay increasingly has become less competitive with neighboring localities, resulting in a decline in morale and departures by experienced staff.
In 2016, then-Mayor Dwight C. Jones authorized an assessment of City Hall's current pay scales because of a growing concern that wages are not keeping up with the market.
Chief Administrative Officer Selena Cuffee-Glenn previously indicated that the study should "result in significant changes" to bring city employee pay more in line with salaries offered by other localities and private employers, but she has been mum about when the study is to be completed.
The uncertainty has grown since the city's human resources department director who was leading the study was dismissed earlier this year.
That uncertainty is a major reason why Ms. Robertson sought to divert a portion of the surplus to employee bonuses.