Personality: Tamara Broadnax
Spotlight on volunteer event coordinator for Black Girls Do Bike: Richmond
6/29/2017, 10:55 p.m.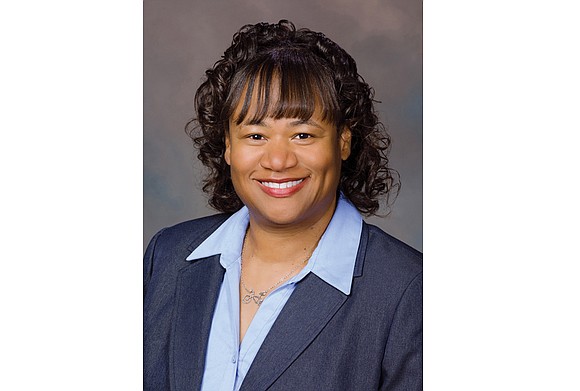 Top volunteer position: Black Girls Do Bike: Richmond chapter event coordinator.
Date and place of birth: July 1967 in Monterey, Calif. I'm an "Army brat."
Current residence: Chester.
Education: Master's in nursing; working on doctorate at Virginia Commonwealth University School of Nursing.
Family: Husband, Tony, and two children, Tony Jr. and Tori.
When Black Girls Do Bike was founded: National chapter, spring 2013; Richmond chapter, spring 2016.
Founder of the National chapter BGDB: Monica Garrison.
Mission of BGDB: We champion efforts to introduce the joy of cycling to all women, but especially black women and girls.
Why I am excited about BGDB:Richmond: Our local membership has grown to more than 130 members and it is a great way to introduce cycling to our communities.
Next group cycling activity: It varies. Members post rides throughout the week.
Top goal: To introduce more women to cycling and to have fun.
My first bike riding lessons: Were a long time ago. My first bike was named "Spirit of '76."
Who taught me to ride: I learned with my friends.
When I ride: Every weekend.
Longest cycling excursion I have completed: From Richmond to Williamsburg and back in the "Bike MS: Colonial Crossroads 2017."
How you should dress for cycling: Don't overdress. Wear comfortable clothing that allows sweat to evaporate, along with cycling shorts, helmet and gloves.
What gear is needed for cycling at night: Same gear as during the day, but you need extra lights and reflectors for your bike, and to wear additional reflective material to boost your visibility.
Benefits of cycling: Great health and psychological benefits — cardiovascular and muscle conditioning and stress relief/endorphins.
Why I enjoy cycling: I enjoy the health benefits and spending quality time with my family and friends while I am cycling.
What bikes are recommended for novice cyclists: Anything with two wheels. You should start with something that you are comfortable with.
Where is a good place to ride when you are starting out: If you have a quiet neighborhood or park, start there with getting adjusted to your gears and brakes. 
Your view of Richmond as a bike-friendly city: Richmond is a wonderful cycling city.  I've lived here for 18 years and more bike-friendly events are added every year.
How I start the day: Thinking about what I need to accomplish that day. I'm also open to trying to discover something new each day.
Three words that best describe me: Kind, loyal and friendly.
Kindergarten taught me: To like and get along with everybody.
Book that influenced me the most: "Just Mercy: A Story of Justice and Redemption" by Bryan Stevenson.
What I'm reading now: "Patients Come Second: Leading Change by Changing the Way You Lead" by Paul Spiegelman and Britt Berrett.
My next goal: To earn my doctorate and bike as much as possible.