City observes Black Restaurant Week March 6-12
3/4/2017, 9:28 a.m.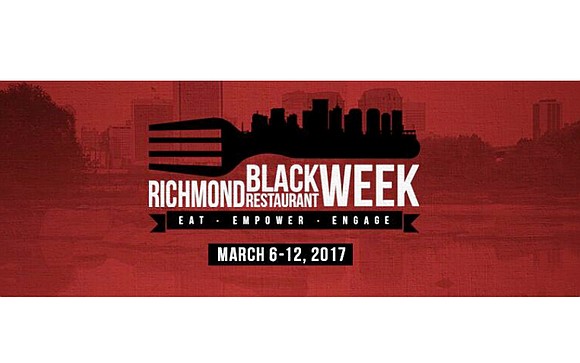 Twenty area restaurants will be the focus next week during a promotion called Richmond Black Restaurant Week.
Between Monday, March 6, and Sunday, March 12, each of the black-owned and operated restaurants will offer special, fixed-price meals for lunch and dinner in a bid to attract new customers and to showcase their offerings.
The Richmond eateries are joining restaurants in Louisville, Memphis and St. Louis in the marketing campaign "Eat, Empower, Engage."
The area restaurants plan to donate part of their proceeds to Renew Richmond, which develops community gardens.
The participating restaurants in this area include: Big Herm's Kitchen, Brewers Café, Cary 100, Charles' Kitchen, Chef Mamusu's Africanne Restaurant, Croaker's Spot, Family Secrets, Inner City Blue's, Loft 17, Mama J's and Ma Michele's Café.
Also, Ms. Girlee's Restaurant, Nomad's Deli, Southern Kitchen, Sugar's Crab Shack, Sweet Teas Southern Cuisine, Spoonbread Bistro, The DM Restaurant & Lounge, The Speakeasy Grill and Traditionz Smokehouse.
For more information: www.facebook.com/events/1873299656233338/.