Personality: Amy E. Robins
Spotlight on co-founder, volunteer coordinator of RVA Clean Sweep
3/4/2017, 9:40 a.m.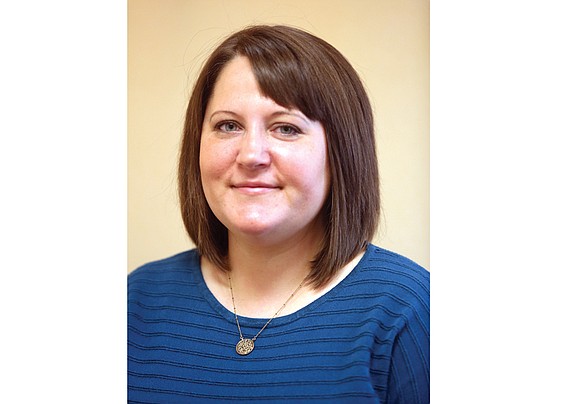 Keeping Richmond's neighborhoods clean and litter free is about more than just aesthetics for Amy Elisabeth Robins. "If you live in a community where residents and children are walking through trash, that has a negative impact on quality of life," she says.
"Once-a-year cleanups don't work," she explains. "The effort needs to be consistent because it is easier for people to join in."
The native Richmonder, co-founder and volunteer coordinator of RVA Clean Sweep calls upon volunteers and uses social media to accomplish the monumental task of regular community cleanups.
"We use Facebook, Twitter, Instagram and meetup.com," she says.
A core group of 15 to 20 volunteers uses these platforms to schedule cleanup projects in specific neighborhoods and at Richmond parks. Lead volunteers first train with Ms. Robins to learn best practices on establishing a regular schedule, and then RVA Clean Sweep provides supplies and loans tools to volunteers.
The ultimate goal is to maintain clean environments to reduce the amount of litter entering the James River. Ms. Robins started the nonprofit RVA Clean Sweep in 2014 with two friends who are fellow environmental health enthusiasts, Richmond photographer Dave Parrish and Natalie Cane.
Ms. Robins says she is approached all the time by city residents seeking to clean up their neighborhoods. She guides them to work with their neighborhood organization to bring attention to the need for a cleanup and she explains how RVA Clean Sweep can help and establish a sustainable effort.
Ms. Robins' efforts to preserve and maintain Richmond's beauty does not stop with her organization. She also volunteers with Richmond Tree Stewards, an organization that works year-round to maintain the city's tree population by planting in the fall, pruning when needed and educating the public about the relevance and necessity of trees.
"Trees reduce stress and produce a cooling effect," Ms. Robins says. Mature trees can increase curb appeal and value of a property, decrease heating and cooling bills and improve water quality.
She says that reducing litter, preserving the environment and properly caring for trees have physical and psychological impacts on residents and, like any health regimen, will not change overnight.
"Litter is a long fight," she says. "It requires continued efforts over time."
Meet this week's Personality and "Queen of Clean," Amy Elisabeth Robins:
Occupation: Richmond City Council Liaison for 5th District City Councilman Parker C. Agelasto.
Community involvement: Co-founder and volunteer coordinator, RVA Clean Sweep; Richmond Tree Stewards; and Randolph Neighborhood Association. 
Date and place of birth: June 26 in Richmond.
Current residence: Randolph in the city's West End.
Alma maters: Associate degree, J. Sargeant Reynolds Community College; bachelor's in environmental studies and master's in water policy, Virginia Commonwealth University.
Family: Wife, Katy Robins.
When RVA Clean Sweep was founded: On May 11, 2014, as an all volunteer-run litter cleanup group. We are lucky and grateful for the support of supplies from the Richmond Clean City Commission. 
No. 1 objective: To reduce the amount of litter in the James River and Richmond neighborhoods through organized litter cleanups. To date, we have conducted more than 220 litter cleanups.