Va. Legislative Black Caucus touts wins in 2017 General Assembly session
3/4/2017, 8:52 a.m.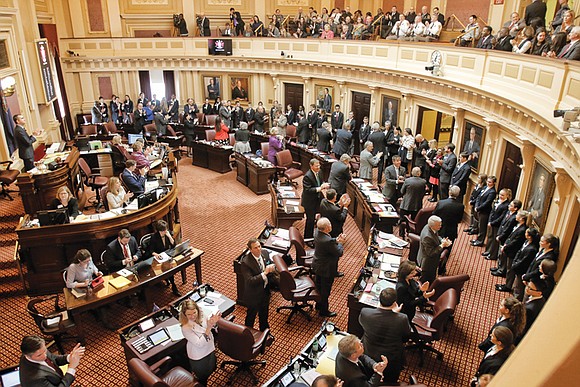 Gov. McAuliffe has vetoed measures approved by the General Assembly that would prevent the state Health Department from funding clinics, such as Planned Parenthood, that provide abortions in certain circumstances and allow active-duty military personnel ages 18 to 21 to apply for a concealed weapon permit.
The House of Delegates also blocked a proposed amendment to the Virginia Constitution that would have required felons to pay fines, restitution and court costs and fees before their voting rights are restored. The amendment also would have required felons who committed violent crimes to wait five years after completing their sentences to get their rights restored.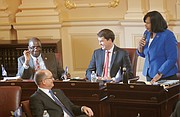 "We have fought a good fight, and yes, we have kept the faith," Delegate Tyler said last Thursday, "but our race is definitely not over."
Members of the caucus said they will return to their respective districts and focus on get-out-the-vote efforts for November's gubernatorial election.
During the session, the VLBC welcomed two new member, Delegate Jeff Bourne of Richmond and Delegate Cliff Hayes Jr. of Chesapeake. Delegate Bourne, a former member of the Richmond School Board, filled the seat formerly held by Sen. McClellan, who was elevated to the Senate following former Sen. A. Donald McEachin's election in November to the U.S. House of Representatives.
The caucus now bids farewell to Delegate Daun Hester of Norfolk who plans to run for Norfolk City treasurer.