Faith leaders, politicians: New immigration order still anti-Muslim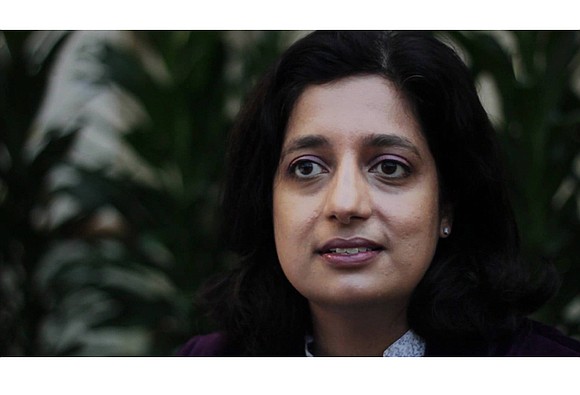 Federal judges may find President Trump's new executive order on immigration more acceptable than the last.
But many religious groups and faith leaders see no meaningful difference in the new measure, which President Trump signed privately last Monday.
"Make no mistake, this is the Muslim ban that President Trump and his aides have been promising," Farhana Khera, president of Muslim Advocates, said in a statement. "The administration is just rearranging the chairs at the same table."
Critics of what Ms. Khera calls "Muslim Ban 2.0" argue that it still singles out only Muslim-majority nations and fuels Islamophobia that already is on the rise in the United States.
"President Trump's revised executive order is still a Muslim ban and it's still bigoted and un-American," said Rabbi Jack Moline, president of the Interfaith Alliance.
The new ban differs from the executive order President Trump signed on Jan. 27 on several points that the Trump administration hopes will blunt criticism and help the new order pass legal muster.
A federal appeals court stayed President Trump's first order on Feb. 3, with a Virginia federal district court judge also issuing a preliminary injunction on Feb. 13 barring the travel ban's implementation in the commonwealth.
In a statement issued late Monday, a spokesman for Virginia Attorney General Mark R. Herring said the office will review the president's new order and filings in the Virginia case to determine "how best to move forward in a way that protects Virginia and its residents."
In a statement, Mr. Herring said the new order "still sends a horrible message to the world, to Muslim-Americans and to minority communities across the country without any demonstrable benefit to national security."
Under the new order, no refugees will be accepted into the United States for 120 days. After that, the number of refugees allowed to enter will not exceed 50,000 in a year — compared to the 110,000 refugees allowed to enter the United States under former President Obama.
The revised executive order:
• Allows Syrians to be resettled in the United States after a 120-day ban. They were indefinitely excluded under the previous ban.
• Drops Iraq from the original list of seven Muslim-majority nations from which foreign nationals are blocked for 90 days from entering the United States. The remaining six countries are Yemen, Somalia, Libya, Sudan, Syria and Iran.
• Removes the preference given to refugees from members of minority religious groups, such as Christians — a distinction many Christian groups considered un-Christian.
(U.S. Sen. Mark R. Warner, Virginia's senior senator, said while President Trump's new order may avoid some of the issues attached to his initial executive order, "improving the implementation of a poor policy still results in poor policy."
("There is no evidence that immigrants from the countries listed … pose a heightened threat to our security. There are serious people at the Department of Homeland Security and within the intelligence community who have been considering this issue for years," his statement continued. "Perhaps a better approach would be to allow them to recommend what our policy should be."