Faith leaders, politicians: New immigration order still anti-Muslim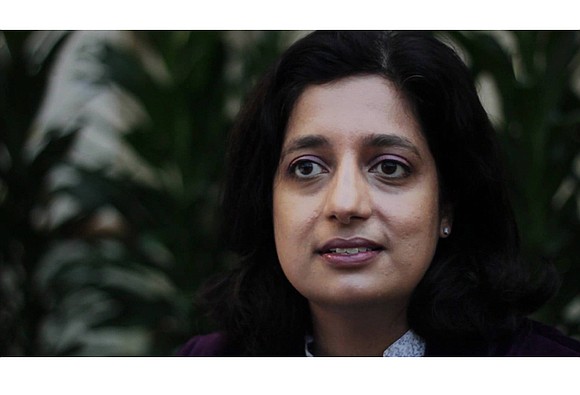 (Sen. Tim Kaine, who ran for vice president in November with Mr. Trump's Democratic opponent Hillary Clinton, said the new administration's immigration orders "remain a mess."
("Discriminating against people from certain countries with no evidence that they pose any greater risk than those from other countries not affected is more about politics than about safety," he said in a statement. "And perpetuating the stereotype that refugees fleeing humanitarian disasters are suspicious is cruel.
("Congressional Republicans and Democrats should join together and do what the Senate did four years ago — pass comprehensive immigration reform to address these question in an evidence-based way.")
Faith leaders also take issue with the new order's limitations on the resettlement of refugees as a refutation of the religious requirement to shelter the most vulnerable.
"While it appears that the administration has sought to correct some of the flaws contained in the first executive order, this newly issued one still prevents us from undertaking life-saving work during the most critical time for refugees and displaced persons in human history," Linda Hartke, president of Lutheran Immigration and Refugee Services, said in a statement.
"The new order doubles down on demonizing refugees — implying that America should fear those who have been persecuted, tortured, threatened and victimized by terrorists," she continued.
But some who advocate for the Middle East's beleaguered Christian minorities worry that the removal of special protections for minority religions necessitates a new order to address their suffering at the hand of the group known as the Islamic State.
"There's a dire need for President Trump to issue a separate executive order — one specifically aimed to help ISIS genocide survivors in Iraq and Syria," Nina Shea, director of the Hudson Institute's Center for Religious Freedom, said in a statement after the new executive order's release.
"For three years, the Christians, Yizidis and others of the smallest religious minorities have been targeted by ISIS with beheadings, crucifixions, rape, torture and sexual enslavement," she said.
The new order, set to go into affect Thursday, March 16, also contains exceptions for dual citizens and holders of green cards who want to travel to the United States from the restricted countries.
"It is the president's solemn duty to protect the American people," Secretary of State Rex Tillerson told reporters after the president signed the new order. "As threats to our security continue to evolve and change, common sense dictates that we continually re-evaluate and reassess the systems we rely upon to protect our country."
Faith leaders disagree with the original ban and the changes.
"The language of the ban is slightly changed, but the results for refugees are the same," said Mark Hetfield, CEO of HIAS, a Jewish agency that resettles immigrants.
"Even for the thousands of refugees who have already followed all the rules and have already been subject to extreme security vetting, President Trump will not allow them into the United States."