Finally — City Council ready to vote on new budget May 15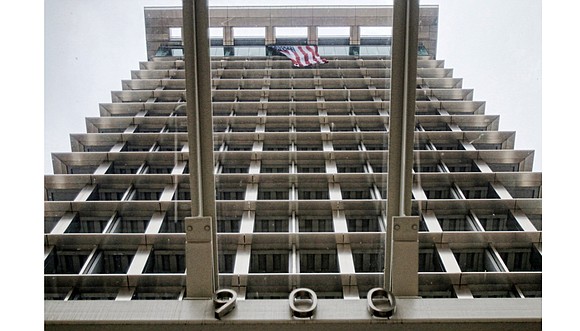 Veteran Richmond police officers and firefighters are in line for major raises after July 1 in a bid to slow their departure to surrounding localities that pay more.
The pay hike for the frontline public safety employees is among the key highlights of Richmond City Council's version of the 2017-18 budget that the nine council members wrapped up this week and plan to vote on at a special meeting Monday, May 15.
The city's 3,000-plus other employees will not get fatter paychecks.
Although Mayor Levar M. Stoney's budget plan remains largely intact, the council's version includes a host of amendments.

For example, the council shifted $450,000 to enable the police to replace leaky and outdated horse stables with a new facility. They also found $100,000 to enable Richmond Police Chief Alfred Durham to pay overtime to at least 12 officers to patrol the six major public housing communities in a bid to reduce a spike in shootings and homicides.
Meanwhile, extra money also will be steered to the city Department of Parks, Recreation and Community Facilities to hire employees to run two recreation centers, one in North Side and the other in South Side, that the city has invested several million dollars to renovate, but which the mayor declined to staff.
City Council also cleared the Department of Public Works to purchase eight new trucks and hire 15 people to ramp up its collection of appliances, tree branches and other bulk items people leave in alleys and on curbs, but found a way to cut the mayor's proposed $2.50 monthly fee for bulk collection to 80 cents.

The city's library system also will get additional dollars to fill vacant positions and have Sunday hours at most branches.
As part of its decision-making, the council supported the mayor's proposal to eliminate the annual free leaf collection program, leaving home and apartment owners with two options: To bag their leaves and leave the bags by their Supercans for pickup at no charge or to pay a fee of at least $30 and call for a truck to come and vacuum leaf piles.
The nine council members spent more than 35 hours wrestling with changes, including an 18-hour marathon session Monday and additional six hours Wednesday to finalize the spending plan.
Police and firefighter pay improvements represented the council's top priority.
Veteran Councilwoman Ellen F. Robertson, 6th District, exemplified the council's frustration with the mayor's budget plan when she expressed disappointment that Mayor Stoney left the governing body with the task of finding an additional $2.7 million to fully fund raises for police and firefighters.
"This was something the administration as well as the council endorsed, so why didn't he include sufficient funds in his budget?" she told the Free Press.
While Mayor Stoney boasted in his budget message and in later public statements that he had addressed the issue, his budget plan included only half the funding needed for the raises.
Amid a spike in crime, the pressure on council was heightened as Chief Durham embarked on a whirlwind lobbying campaign to push for the additional dollars.