Class and crass
10/27/2017, 6:46 a.m.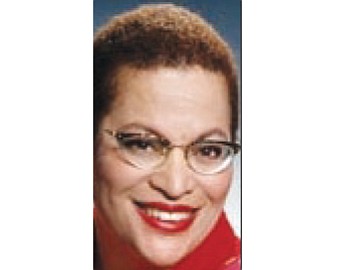 Class is visiting Walter Reed hospital to look in on wounded soldiers, or hosting White House luncheons for Gold Star families. Crass is calling widow Myeshia Johnson, hardly mentioning her deceased husband, Sgt. La David Johnson, by name, and telling her "he knew what he signed up for." Class is refusing to disparage either predecessor or successor. Crass is trashing anyone and everyone, including his predecessor. Class is disagreeing with dignity and civility. Crass is name-calling, challenging people to IQ tests and making fun of ill and disabled people, including war hero and U.S. Sen. John McCain.
To be sure, I don't think that 45 maliciously called Myeshia Johnson in an attempt to cause her pain. I think he simply does not know how to talk to people, and we have plenty of evidence. The recent book, "The Dangerous Case of Donald Trump: 27 Psychiatrists and Mental Health Experts Assess a President," explains that the sociopathic narcissist we elected is so fundamentally flawed that he could easily imperil our very survival by pushing us into war.
He told Myeshia Johnson her husband "knew what he signed up for." So did nearly half of our nation's voters when they chose crass over class.
The writer is an author and economist.