VCU receives nearly $4M for business school and humanities
10/27/2017, 4:53 a.m.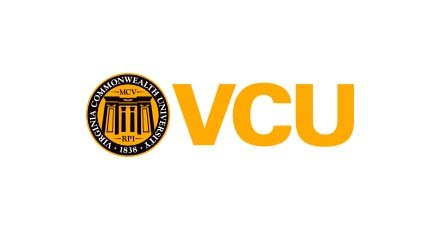 A gift of $1.1 million from best-selling author David Baldacci and his wife, Michelle, will enable students in the College of Humanities and Sciences at Virginia Commonwealth University to pursue internships, attend conferences, conduct research, travel abroad and explore entrepreneurial projects.
The gift also will create the Baldacci Political Science Endowed Scholarships that will support an undergraduate student majoring in political science.
Meanwhile, a $2.5 million gift from CoStar, a real estate data firm, will fund an endowed chair in real estate analytics in the VCU School of Business.
In announcing the two gifts earlier this month, VCU President Michael Rao described Mr. Baldacci's gift as "an invaluable contribution in support of VCU students' education."
Regarding CoStar, Dr. Rao showed equal gratitude, saying VCU is pleased to work closely with the company in a city and with a university that is increasingly becoming known for "being forward thinking and innovative."
Mr. Baldacci received a bachelor's degree in political science from VCU in 1983, and a law degree from the University of Virginia School of Law in 1986. He has published 34 novels, several of which have been adapted for film and television.
"Our continuing partnership with VCU is incredibly meaningful to us both," Mr. Baldacci said. "The endowed fund and endowed scholarship will provide direct support to any university's most important asset: its students. We look forward to helping VCU students in achieving their full potential as students and in their endeavors after graduation."
Andrew C. Florance founded CoStar in 1987, and in doing so, pioneered the concept of commercial real estate firms outsourcing research functions to a third-party information provider. CoStar is among Forbes magazine's 2017 list of the 100 most innovative growth companies in the world.
"In establishing the CoStar Group Endowed Chair in Real Estate Analytics, we aim to bring the intersection of big data and real estate together to bring more transparency, velocity and efficiency to the global commercial real estate market," said Mr. Florance, founder and CEO of CoStar.
Less than a year ago CoStar established a research location in downtown Richmond. Its current workforce at the site includes about 165 VCU alumni.
Ed Grier, dean of VCU's School of Business since 2010, also welcomed CoStar's gift.
"We are thrilled and excited to receive such a generous gift from CoStar," said Mr. Grier. "The VCU School of Business and CoStar are natural partners with our common focus on creativity, analytics and innovation. We couldn't have a better partner for our university and community."