Personality: Stephen M. Levinson
Spotlight on board president of the ACLU of Virginia
9/7/2017, 11 p.m.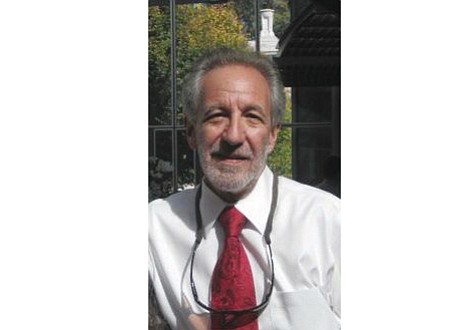 Stephen M. Levinson has worked for civil rights and social justice for almost a half century. And like many in his field, he has endured death threats in writing and in person.
Even after retiring last year from the U.S. Department of Homeland Security's Office for Civil Rights and Civil Liberties, he remains vigilant about civil rights issues.
He is the volunteer board president of the American Civil Liberties Union of Virginia, the Richmond-based nonprofit that garners headlines for its legal battles to ensure the constitutional rights of a variety of individuals and organizations. "Civil and human rights victories are never fully won," Mr. Levinson says. "We are fighting many battles today that we 'won' years ago, and we simply must remain vigilant and committed."
In recent months, the organization has gone to court to protect the rights of a transgender high school student in Gloucester County to use the bathroom of his choice, and filed a friend of the court brief in a case in which an Islamic center was denied a permit necessary to build a mosque in Culpeper County.
Most recently, the ACLU of Virginia also went to court to defend the First Amendment rights of a white supremacist group to hold a protest in a downtown park in Charlottesville. The ACLU was successful, and the resulting rally on Aug. 12 turned violent, gaining national headlines with the death of a counterprotester.
As board president, Mr. Levinson leads the ACLU on establishing policies, setting priorities and approving the budget for the organization, which determines how resources are allocated. The ACLU Foundation board also approves any involvement in litigation.
He admits that the journey is not always easy, and the tall order of civil rights work can become quite cumbersome. In the wake of the violence in Charlottesville, Anthony D. Romero, executive director of the national ACLU, told the Wall Street Journal that the ACLU "will no longer defend hate groups seeking to march with firearms."
Mr. Levinson says the ACLU of Virginia does not have to represent any group — including white supremacists — seeking to demonstrate with firearms.
"As with other representation decisions, we will examine these situations on a case-by-case basis, recognizing that the presence of firearms may suppress speech by others in the public space," he says. "This always has been a factor in our deliberations."
Asked if a line needs to be drawn between free speech and hate speech that can result in violence or death, Mr. Levinson says, "The ACLU of Virginia's position is that all speech, including that which is distasteful or objectionable, must be defended. However, we would not defend speech that includes an 'imminent threat' of violence …"
The Charlottesville protest was touched off by white supremacists who don't want the Charlottesville City Council to remove from public parks statues of Confederates Robert E. Lee and Stonewall Jackson.
The Virginia ACLU also has taken a position on the issue, noting that all Confederate monuments and memorials in public spaces should be removed.