Charlottesville braces for alt-right rally over Confederate statues
8/11/2017, 11:08 a.m.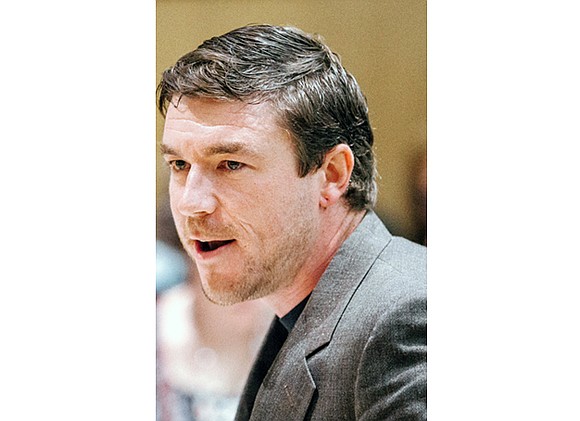 By Holly Rodriguez
As the City of Charlottesville braces for a potentially volatile confrontation between supporters at a "Unite the Right" rally organized by white supremacist Jason Kessler and counterprotesters, city officials and faith leaders are taking precautions.
The rally is scheduled for noon to 5p.m. Saturday, Aug. 12, at Emancipation Park in Charlottesville's downtown to protest the Charlottesville City Council's decision in April to have the statue of Confederate Gen. Robert E. Lee removed from the park.
With rally attendance expected to be in the thousands, city officials have said the alt-right group's permit would be valid only if the rally is moved to McIntire Park, about 1.5 miles away.
At a meeting on Aug. 1, Congregate C'ville, an interfaith organization, called for 1,000 clergy and faith leaders to attend Saturday's rally. The group announced that activist, author and commentator Cornel West, professor emeritus at Princeton University, will join the counterprotesters and that an interfaith service with Dr. West and others will be held the night before.
Other organizations, such as Black Lives Matter, have posted calls on social media to gather in Charlottesville to protest Mr. Kessler and the rally.
Officials are concerned the rally may be more combative than the one held July 8, when about 50 members and supporters of the Loyal White Knights of the Ku Klux Klan arrived in the city from North Carolina to protest the removal of Confederate statues from the city's public parks.
Counterprotesters far outnumbered the KKK, and 23 people were arrested as police used tear gas to disperse the crowd following the rally. The event cost the city $33,000 for extra police, firefighters and emergency workers.
Because of the anticipated size of the crowd in July, that rally was moved from downtown to Justice Park, where its statue of Confederate Gen. Stonewall Jackson also was approved for sale by City Council.
The sale of the statues has been put on hold in the wake of a lawsuit.
The City Council also voted to rename the parks in which the statues are located. Jackson Park was renamed Justice Park, and Lee Park in downtown is now Emancipation Park.
City officials asked Mr. Kessler to move Saturday's rally to the larger McIntire Park, citing concerns for security and safety. But Mr. Kessler has refused, citing the historical significance of the former Lee Park.
The ACLU of Virginia is working to uphold Mr. Kessler's constitutional right to hold the assembly at Emancipation Park.
At Free Press deadline Wednesday evening, the conflict over location had not been resolved.
"Everybody is on high alert," said Michelle Wright, a Charlottesville social justice activist.