'Deal with the … devils' stopped Confederate monument removal 25 years ago
9/15/2017, 12:11 p.m.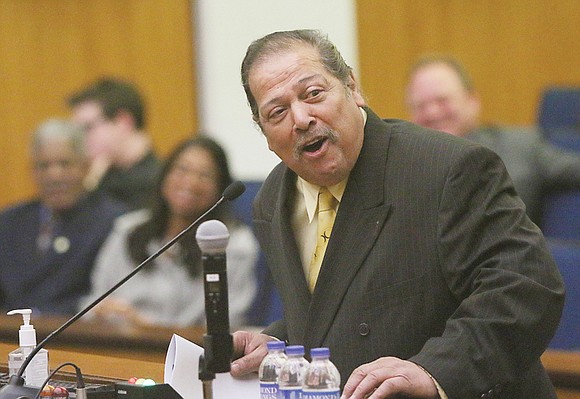 The fault is not with the landscape of our avenues, but rather with the small-minded, self-centered gardens from which our thoughts grow.
All of these fine men have passed on; it is only because of my youthful status at that time, and God's grace, that I am still here. The one thing youth afforded me at that time was the mandate to listen rather than speak. All those gentlemen were intelligent, polite, poised and well spoken. But even they could not restrain their passions, and the Monument Avenue symbols elicited harsh, volatile and dangerous emotions.
I wrote Mayor Levar M. Stoney recently and suggested that he cancel further public hearings on these statues. In as much as these, the best of men, would falter in this regard, I concluded that we could expect no less of others, particularly considering what had occurred during the initial public forum at the Virginia Historical Society.
In lieu of open public meetings, I suggested in my letter to the mayor that the Monument Avenue Commission solicit written ideas and evaluate the ideas in private quarters and then make final recommendations to the mayor.
Unfortunately, there is a superficial appearance of racial tranquility in the city of Richmond. But just beneath the surface smolders a hotbed of cinders of racial unrest that could be sparked by the slightest incentive. We don't need to risk a "Charlottesville."
The writer served on Richmond City Council from 1977 to 1995.