The real context behind Monument Avenue
8/4/2017, 9:55 a.m.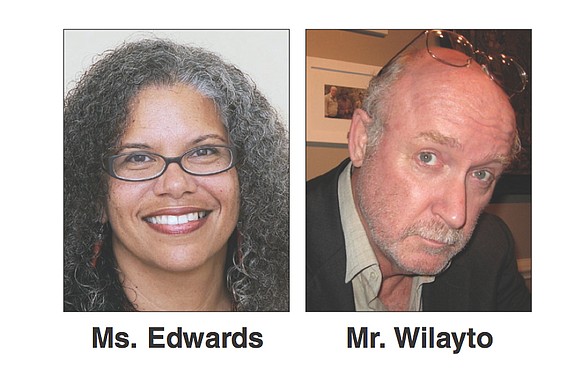 The Virginia Defenders for Freedom, Justice & Equality issued the following open letter to members of the Monument Avenue Commission:
As Richmonders who have long called for the removal of the Confederate statues on Richmond's Monument Avenue, we would like to express our views on this matter as the Monument Avenue Commission begins its process of public engagement.
Our concerns focus on three issues: The limited mandate of Mayor Levar M. Stoney's commission; the commission's composition; and the artificial separation of the issues of memorializing Confederate figures while failing to commit to properly memorialize the history of Richmond's Shockoe Bottom, once the epicenter of the U.S. domestic slave trade.
When Mayor Stoney established the commission, he said that taking down the monuments was not an option: "I wish these monuments had never been built. But like it or not, they are part of our history in this city and removal will never wash away that stain."
Limiting the mission of the commission merely to providing "context" to the statues of slavery-defending figures is unacceptable. These monuments were erected to rehabilitate the image of the slavery-defending Confederacy and culturally re-establish the principle of white supremacy during the worst post-slavery period for black people in U.S. history.
The statues on Monument Avenue were only the grandest part of this nearly 100-year campaign to turn the former capital of the Confederacy into a virtual shrine to the Lost Cause mythology.
Richmond's first Confederate memorial — to Gen. "Stonewall" Jackson — was erected in 1874 in Capitol Square, just nine years after the end of the Civil War. Reconstruction in most of the South lasted 11 years, but ended much sooner in Richmond.
It would be another 16 years before the towering statue of Gen. Robert E. Lee would be unveiled on what would become Monument Avenue. Others followed in rapid succession: Gen. William Carter Wickham in Monroe Park (1891); Gen. A.P. Hill at Laburnum Avenue and Hermitage Road (1892); Richmond Howitzers at Harrison, Park and Grove avenues (1892); Confederate Soldiers and Sailors at Libby Hill (1894); Gen. William "Extra Billy" Smith in Capitol Square (1906); and Gen. J.E.B. Stuart (1907), Confederate President Jefferson Davis (1907), Gen. "Stonewall" Jackson (1919) and Admiral Matthew Fontaine Maury (1929), all on Monument Avenue. Finally, just to let everyone know that nothing had changed, Gen. Fitzhugh Lee in Monroe Park (1955).
And then there are the city's many streets, squares, bridges and buildings named after Confederate figures.
Mayor Stoney had it right when he described the Confederate statues on Monument Avenue as "equal parts myth and deception … a false narrative etched in stone and bronze more than 100 years ago — not only to lionize the architects and defenders of slavery, but to perpetuate the tyranny and terror of Jim Crow and reassert a new era of white supremacy."
Clearly, statues and monuments are created to honor a person or cause. They are taken down when those in power no longer want to continue that honor. This is why there are no statues of Adolf Hitler in Germany. In fact, it's illegal to display a fascist symbol in either Germany or Italy.