VCU prof receives NIH grant for child asthma collaboration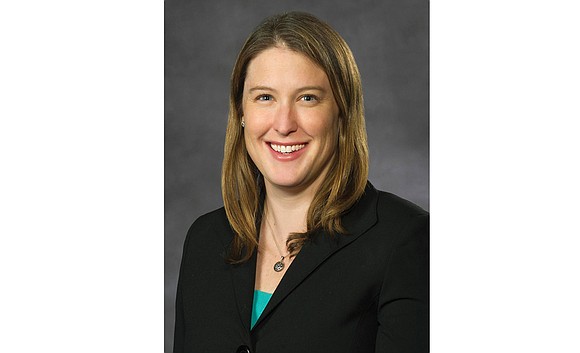 Robin S. Everhart is seeking to prove that community collaboration can upgrade the health and well-being of Richmond children suffering from asthma, the chronic lung disease that makes if difficult to breathe.
She'll have her chance.
The Virginia Commonwealth University assistant professor of psychology has been awarded a $4.73 million research grant from the National Institutes of Health for that purpose.
The six-year grant announced recently will enable Dr. Everhart and the team of partners she has assembled to set up and manage RVA Breathes, a collaboration aimed at reducing treatment disparities for children with asthma, particularly those living in poverty.
Nationally one in 10 children suffers from asthma, and in Richmond, which ranks among the worst places for asthma in the country, an estimated one in eight children, or about 5,000, are afflicted with the disease.

"Pediatric asthma is manageable, but it is not curable," Dr. Everhart said. "It can be challenging for families to manage their child's asthma at home and at school.
"This grant will provide a comprehensive, community-based asthma care program for those children at highest risk for poor asthma outcomes," she said.
Richmond repeatedly has been named an "asthma capital," she said, or one of the most challenging places to live for children with asthma because of the numerous triggers, like dust, that can bring on an attack.

RVA Breathes will focus on elementary schoolchildren and provide coordinated asthma care across four sectors — the family, home, community and medical care.
Children and their families will be randomly selected to participate in a clinical trial that will include a 12-month follow-up to assess the impact of the program on child asthma outcomes.
The program calls for community health workers with the Washington-based Institute for Public Health Innovation to help teach families and children about asthma management.
The Richmond City Health District's Healthy Homes Initiative also will work with families to remove asthma triggers in the home. And public school nurses will work with children in the classroom.
"This project will test our ability to successfully introduce evidence-based community interventions that are specifically customized for use in Richmond and to sustain these efforts once the research component is finished," said Dr. Michael Schechter, professor and chief of pulmonary medicine at the Children's Hospital of Richmond at VCU.
VCU has an internal program, UCAN, that assists families of children with asthma who seek help through the emergency room. RVA Breathes essentially seeks to expand that program to a larger group of Richmond children.
"I have been thrilled to work with Dr. Everhart and the rest of the research team in developing this program. And now, for the sake of the children of Richmond, I look forward to seeing its successful implementation." Dr. Schechter said.
"RVA Breathes was developed with feedback from Richmond parents and children with asthma," Dr. Everhart said.
If all goes well, she said the program would continue as a collaborative community program after the grant ends.