Clarence L. Jackson Jr., former chair of the Va. Parole Board and executive director of Rubicon, dies at 76
9/22/2017, 9:10 p.m.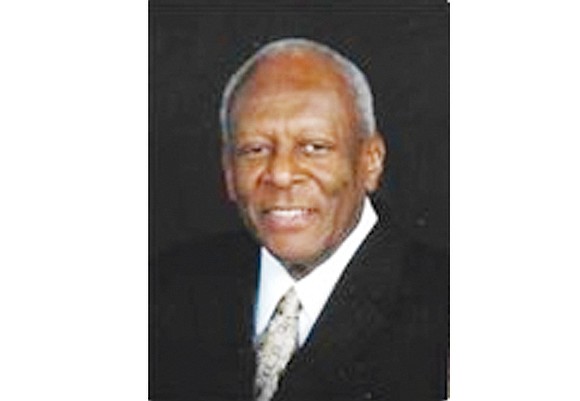 Clarence Leo Jackson Jr. spent six years helping to decide whether Virginia inmates should be released early from prison and later was key in efforts to save the largest nonprofit addiction center in Richmond.
The former chairman of the Virginia Parole Board also led the development of the current home of Club 533, a prominent men's social club in Jackson Ward.
"He was a kind, caring man with a huge sense of family," said his sister, Carolyn J. Brown of Richmond.
Mr. Jackson, a Richmond native and life-long bachelor, died Monday, Sept. 18, 2017, at the Richmond retirement home where he lived. He was 76.
His life will be celebrated 11 a.m. Monday, Sept. 25, at Scott's Funeral Home Chapel, 116 E. Brookland Park Blvd.
A wake will be 4 to 5 p.m. Sunday, Sept. 24, at the Scott's Chapel, followed by the ritualistic ceremony of his fraternity, Kappa Alpha Psi.
A graduate of Maggie Walker High School and Virginia Union University, Mr. Jackson served five years in the Air Force in the mid-1960s before returning to earn another bachelor's degree in urban studies from Virginia Commonwealth University. He later studied for a master's at the University of Pittsburgh.
Mr. Jackson was a highly regarded analyst at the state watchdog Joint Legislative Audit and Review Commission when then-Gov. Gerald L. Baliles tapped him in 1988 to chair the Virginia Parole Board, which was responsible for granting, revoking and regulating prisoner paroles.
Gov. L. Douglas Wilder kept him in the post, and Mr. Jackson served until Gov. George Allen took office and ushered in a major revamp of the parole system.
Before his appointment, Mr. Jackson served seven years as a JLARC analyst, including five years managing reviews of the state Department of Corrections and its programs.
Mr. Jackson joined JLARC after working seven years for the Richmond Redevelopment and Housing Authority and two years in the Richmond City Manager's Office.

After leaving the Parole Board, Mr. Jackson joined VUU's Development Office, where he helped raise money for scholarships and development of the school, including the library named for Gov. Wilder that opened in 1997 and the restoration of Coburn Hall.
He also was the longtime president of Club 533. During his tenure, he played a key role in negotiating a deal with the city and the RRHA that allowed the club to build its new home in 1999 at 3rd and Jackson streets in Jackson Ward. The former club building, which fronted 2nd Street at Jackson Street, was razed for redevelopment.
He later joined the board of the 200-bed Rubicon, then one of the largest addiction recovery centers in the state. He served as board chairman for nearly 10 years and then stepped in to serve as executive director in an unsuccessful bid to turn around the struggling program before he retired in 2012.
Rubicon ultimately closed, but its mission continues since the Richmond Behavioral Health Authority purchased and renovated the sprawling property on Rady Street in Highland Park.
In addition to his sister, survivors include three brothers, Kenneth F. Jackson of Richmond; Basil P. Jackson of Silver Spring, Md.; and Warren T. Jackson of Rockville, Md.