Trump: The hip-hop prez
9/22/2017, 11:15 p.m.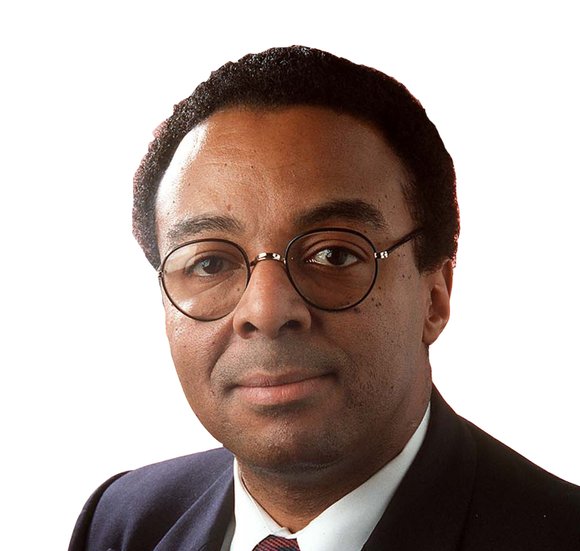 Clarence Page
Although they hardly could seem to be less alike sometimes, President Trump and people of color have had a love-hate relationship for nearly three decades.
That thought came to mind as I was reading one of the least-reported nuggets in the nugget-filled "Devil's Bargain: Steve Bannon, Donald Trump and the Storming of the Presidency," the recent best-seller by Joshua Green, a senior national correspondent for Bloomberg Businessweek.
Although the book is mostly about Mr. Bannon, who recently returned to Breitbart after serving as President Trump's chief in-house strategist, its biggest eye-openers are about the president.
For example, I knew that "The Apprentice," the long-running reality TV series that beginning in 2004 elevated President Trump in all of his bold, buttoned-down audacity from a gossip-page celebrity to household star across middle America, was popular with African-American viewers. I didn't know that, according to private demographic research conducted at the time and now reported by Mr. Green, President Trump was "even more popular with African-American and Hispanic viewers than he was with Caucasian audiences."
That sounds ironic now, especially after the recent uproar over his awkward insistence that "both sides" were to blame for violence at the clash in Charlottesville between white supremacists and anti-racist protesters.
Had President Trump maintained his popular standing among people of color, Mr. Green speculates he might have done better with black voters than any other Republican since Dwight Eisenhower. Why, then, Mr. Green asks, did President Trump decide to "torch his relationship with minority voters?"
I've been wondering the same thing, ever since he launched his new political career in advocacy of birtherism, the bogus charge that President Obama's birth certificate was fake, and stereotyping Latino immigrants as mostly "rapists" and "murderers."
Before that, he had a surprisingly high level of fame in hip-hop culture, of all places. That relationship began in the 1990s when bankruptcies and other woes put the Trump brand in hard times. As he was making a comeback as a celebrity and businessman, hip-hop music was hitting the big time. Huge record sales were turning black men like Sean "P Diddy" Combs, Russell Simmons and Andre Harrell into the type of celebrity businessmen that President Trump was in the 1980s — with big personalities and brands to match.
A 1999 article in Vibe about P Diddy's birthday party at the fashionable Cipriani restaurant described President Trump as a bridge between the old white money and the new black hip-hop money at a time when P Diddy was bringing hip-hop to the Hamptons.
Hip-hop came to President Trump, too. He even appeared on Wu Tang Clan rapper Method Man's 1998 album, "Tical 2000: Judgement Day," at the request of his friend, Mr. Simmons.
He is mentioned by rappers like Lil Wayne, Kanye West, T.I., Gucci Mane, Nelly, Young Jeezy, Ludacris, Meek Mill, Big Sean and P Diddy, among others. An article by FiveThirtyEight in July noted that President Trump and his brand had been referenced in about 266 songs dating back to 1989.
Why? President Trump's building of his name as a brand resulted in his being associated with status, wealth and power boldly and audaciously promoted at every opportunity.
"I'm the ghetto's answer to Trump," Jay-Z once rapped.
But President Trump's relations with black folks chilled with other controversies. Most notable was his call for the death penalty for the eventually exonerated Central Park Five, four black men and one Hispanic accused of raping and beating a female jogger — a call that Trump has continued even after another man confessed.
Today it is fair to say that Mr. Green's question — Why did Trump torch his relations with voters of color? — comes down to a simple trade. As I once heard a former associate of President Nixon explain, "We divide the country in two and win the bigger piece."
That pretty well describes President Trump's strategy following the two terms of the nation's first black president.