VUU Athletic Hall of Fame induction on Friday
Fred Jeter | 9/22/2017, 10 p.m.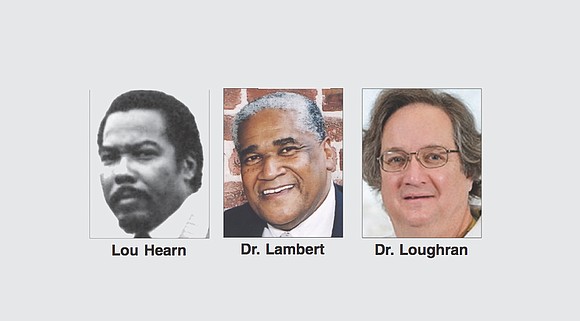 Virginia Union University's Athletic Hall of Fame will open its doors to six new inductees on Friday, Sept. 22.
The induction banquet will be 7 p.m. at the Dr. Claude G. Perkins Living and Learning Center on the VUU campus, 1500 N. Lombardy St.
The Class of 2017 inductees:
Andre Braxton (football): Rushed for 5,008 yards and 63 touchdowns from 1997 to 2000. He was CIAA Player of the Year in 2000, All-CIAA for four straight seasons and won the Alonzo "Jake" Gaither Award in 2000, also known as the "Black Heisman."
Wanda Hobbs Gill (women's basketball): Led the Lady Panthers in scoring (11.8 points) and rebounding (10.4 per game) during her senior season, 1986-87. During her freshman year, the Lady Panthers reached the NCAA Division II National Championship.
Lou Hearn (women's basketball coach): Guided the Lady Panthers to a 96-61 record and the 1983 NCAA Division II National Championship during his six seasons as head coach.
Dr. Benjamin J. Lambert III (supporter): The late optometrist and former state legislator was an alumnus of Virginia Union University and served as the secretary of the VUU Board of Trustees.
Dr. Thomas Loughran (team physician): An orthopedic surgeon who has served as team doctor for all VUU student athletes for all sports since 1988. He is affiliated with VCU Medical Center.
William M. Ormsby: Was a standout in track and tennis at VUU from 1954 to 1957. He later was a Los Angeles Municipal Court judge in California.
Tickets are $45 and are available at the VUU Office of Institutional Advance in the C.D. King Building or online at www.eventbrite.com.