Personality: Angela Cimmino
Spotlight on board president of Down Syndrome Association of Greater Richmond
9/29/2017, 6:44 a.m.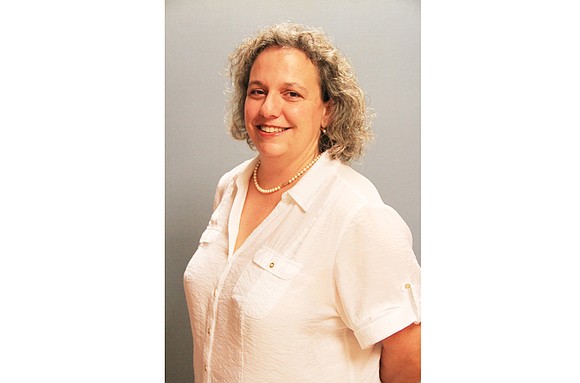 Occupation: Freelance medical writer.
Top volunteer position: President of the board, Down Syndrome Association of Greater Richmond.
Date and place of birth: Jan. 24 in Queens, N.Y.
Current residence: Powhatan County.
Education: Bachelor's of science in pharmacy, St. John's University, New York; doctor of pharmacy, Virginia Commonwealth University.
Family: Husband, Ben Lent, and children, Madelyn Lent, 18, and Neil Lent, 15.
When DSAGR was established: 1983.
Number of volunteers: 2,700 volunteer hours from our families and community volunteers.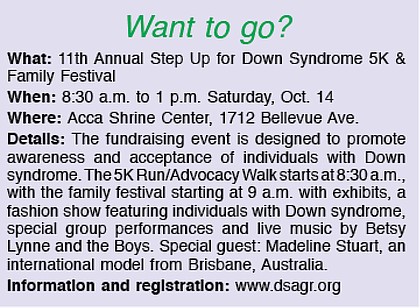 What is Down syndrome: Down syndrome occurs when an individual has a full or partial extra copy of chromosome 21. It usually causes delay in physical, intellectual and language development. There is wide variation in development in individuals with Down syndrome, with each individual having his/her own unique personality, capabilities and talents.
Some signs of Down syndrome: A few of the common physical traits of Down syndrome are low muscle tone, small stature, an upward slant to the eyes and a single deep crease across the center of the palm. Each person with Down syndrome is a unique individual and may possess these characteristics to different degrees or not at all.
How to deal with diagnosis: The most important thing to keep in mind is that a Down syndrome diagnosis is not as "life changing" as the fact that one has a new baby. And in most ways, that baby will be just like other infants, needing to be fed, held and, most of all, loved. The DSAGR First Call program offers parents new to our community a group of experienced parents to call upon whether they've received a prenatal or postnatal diagnosis. We'll be honest and do our best to describe the joys and challenges we've experienced along the way. We make hospital visits and provide a Welcome Kit that includes up-to-date resources about Down syndrome and resources available to new parents and their infants. Our services are free and confidential. Email firstcall@dsagr.org or call 804-447-4713.
Biggest challenges for DSAGR: Effectively serving underserved areas and populations, particularly in the city of Richmond, and developing and maintaining funding streams to allow us to focus less effort on fundraising and even more effort on serving our families.
What needs to be done: Educating and empowering parents and individuals with DS are integral parts of DSAGR's mission. We believe that knowledge is power, and that parents and self-advocates can only effectively advocate for the supports their children or they need to realize their potential if they are aware of what supports are available and how to access them. We also engage with the wider community to increase awareness and appreciation of the value and abilities of individuals with DS.
Issues that affect adolescents and adults with Down syndrome and their families include: Continued meaningful inclusion with their peers in all aspects of high school life; employment opportunities to develop job skills, particularly the social "soft skills" vital to successful employment in any job; opportunities for continued meaningful, gainful employment in adulthood; and viable, supported, independent living options.