Personality: Marie Drexler Kolendo
Spotlight on new CEO of Greater Richmond Alzheimer's Association
10/23/2015, 1:24 p.m.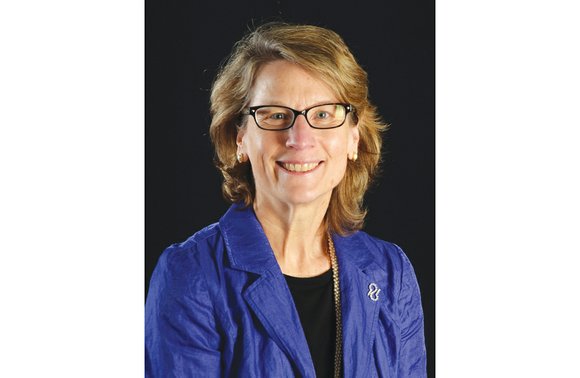 Marie Drexler Kolendo knows first hand the devastating toll that Alzheimer's disease takes on afflicted individuals and their loved ones.
A close friend was diagnosed with Alzheimer's disease a few years ago while Ms. Kolendo was serving on the board of directors of the Greater Richmond Chapter of the Alzheimer's Association.
Ms. Kolendo recalls her friend as "fun-loving and vivacious" prior to being diagnosed with Alzheimer's disease. "She had a great sense of humor and she loved to travel." 
She says her friend was in her late 70s when she was diagnosed.
"I distinctly remember a phone conversation with her prior to knowing about her diagnosis," says Ms. Kolendo, who began serving as CEO of the Henrico County-based Alzheimer's Association chapter on July 27. "She and I were catching up with what was going on in our everyday lives. And as we neared the end of the conversation, she said, 'Who are you again?' "I was shocked by the question. However, I told her who I was and we quickly laughed it off.  The possibility of Alzheimer's crossed my mind. However, I quickly dismissed the possibility," she adds.
Alzheimer's disease is defined as a progressive, irreversible neurological disorder that causes problems with memory, thinking and behavior. It is estimated that 5.3 million Americans of all ages suffer from the disease, which is the sixth leading cause of death in the United States.
She says when she learned friend was diagnosed with Alzheimer's disease, she referred her to the Alzheimer's Association to learn more about the disease and to find support groups.
Over the course of the next few years, Ms. Kolendo recalls, her friend progressed through the various stages of the disease. "She would repeatedly ask the same questions over and over. She would forget who I was until she heard my voice. She developed 'sundown syndrome' and she wandered away from the house during a violent thunderstorm," she says.
 Her friend's family and friends unconditionally loved and supported her as she was forced to leave her home and move into the memory care unit of an assisted living facility. She died about three years ago at 82.
"I have met more people like her in my short time as CEO and I am more determined than ever to achieve the mission and vision of our association," Ms. Kolendo says.
That mission is "to eliminate Alzheimer's disease through the advancement of research; to provide and enhance care and support for all affected; and to reduce the risk of dementia through the promotion of brain health," according to the group's website.
In aiming to achieve that goal, Ms. Kolendo says her organization is organizing the 2015 Walk to End Alzheimer's at 10 a.m. Saturday, Nov. 7, at Markel Plaza in Innsbrook in Henrico County. Details: (804) 967-2517, go online to www.alz.org/grva or email sgrady@alz.org.
Let's get to know this week's Personality, Marie Drexler Kolendo:
Date and place of birth: March 20 in Williamsburg.
Current home: Manakin-Sabot.
Education: Bachelor's degree, Virginia Commonwealth University; master's degree, Averett University.