Personality: Kathryn 'Katie' Hamann
Spotlight on chair of Alzheimer's Association of Greater Richmond
10/30/2016, 11:40 a.m.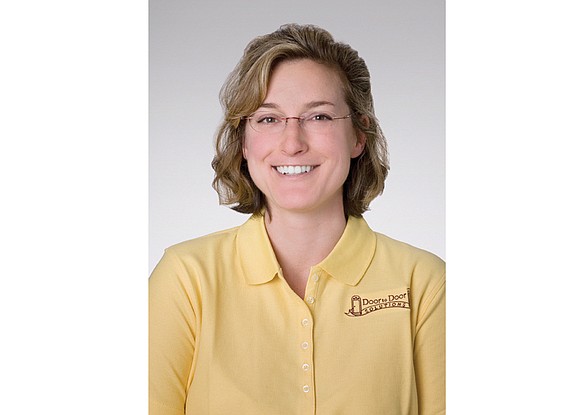 Kathryn Ayn "Katie" Hamann is dedicated to raising awareness about Alzheimer's disease.
Her volunteer efforts with the Alzheimer's Association of Greater Richmond began 13 years ago. That's when, through her work with Door to Door Solutions, a company specializing in helping senior citizens to relocate, she realized many families are dealing with a loved one with dementia.
"I wanted to learn more about the disease in order to fully serve our clients," Ms. Hamann recalls. "I reached out to the Alzheimer's Association to become involved, primarily with raising funds and creating awareness so that folks in our community who could benefit would know about it.
"It became clear that my role was to serve as a conduit to connect those with the disease with resources to help them."
Today, Ms. Hamann is chair of the board of the Greater Richmond chapter of the Alzheimer's Association.
She's hoping this year's Walk to End Alzheimer's on Saturday, Nov. 5, will continue to grow community awareness about the disease and raise funds for research, treatment and care, especially for the thousands of people in the Richmond area affected by the disease.
Officials estimate that 130,000 Virginians have Alzheimer's disease, with 26,000 living in the Greater Richmond area. According to the Alzheimer's Association, African-Americans are two times more likely than white people to develop late-onset Alzheimer's disease and less likely to have a proper diagnosis.
The disease slowly ravages a person's short- and long-term memory that can disrupt daily life. Among the signs: Confusion with time or place, difficulty completing familiar tasks at home or work, challenges in planning or solving problems, trouble understanding visual images and spatial relationships.
"Stories need to be shared. Money needs to be donated. Discussions of what this disease looks like — good and bad — need to take place," Ms. Hamann says.
The Alzheimer's Association offers a 24-hour hotline — (800) 272-3900 — to help both caregivers and people with the disease. The association also offers care consultations, referral services, respite programs for caregivers and educational programs, including safe return education programs to help deal with dementia problems that cause some elderly people to wander. Most of the association's services are free.
Ms. Hamann wants the association's programming to reach all segments of the community.
"Many individuals in underserved areas do not know that the Alzheimer's Association has an office in Richmond and they are, therefore, unaware of the support and services that the association provides," she said.
Ironically, the biggest challenge for the Michigan native is not managing her chapter's $1.5 million budget or more than 300 volunteers; it's getting people in Richmond to talk about the disease.
"We want people to speak about this disease and not live with it in fear or hiding, but place it in the light so they can receive help and support."
Meet this week's advocate for understanding Alzheimer's disease and Personality, Katie Hamann:
Date and place of birth: Nov. 18, in Ann Arbor, Mich.
Current residence: Brandermill.
Occupation: President, Door to Door Solutions.