Personality: Jessica N. Thomas
Spotlight on chair of Alzheimer's Association 2018 Walk to End Alzheimers
10/25/2018, 6 a.m.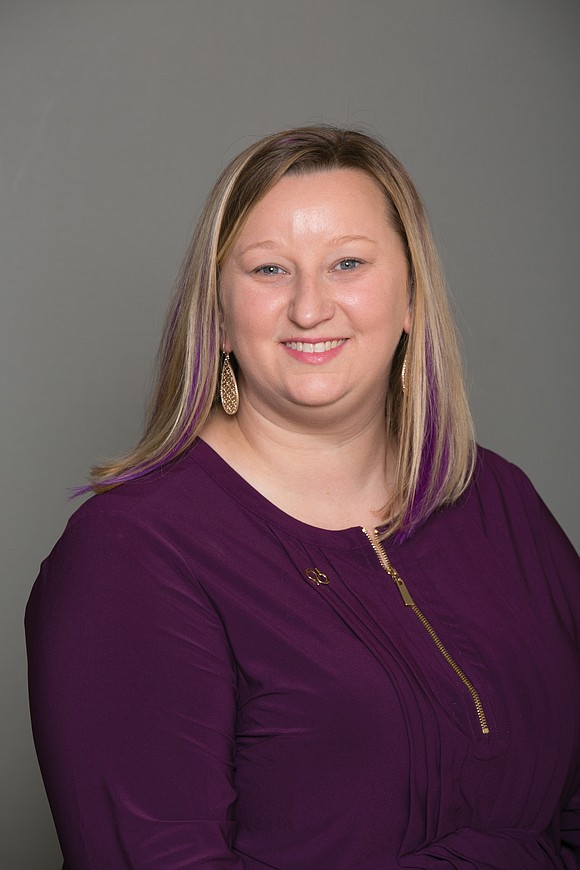 Want to go?
What: 2018 Walk to End Alzheimer's.
When: Saturday, Nov. 3, with registration at 8:30 a.m., ceremony at 9:30 a.m. and walk at 10 a.m.
Where: Innsbrook, 4600 Cox Road.
Details: http://act.alz.or...
On the first Saturday in November, 3,000 people are expected to gather in the river city to take a stand – and a walk – against Alzheimer's disease.
That day is empowering, emotional and uplifting. It celebrates families and professional caregivers who are fighting to end Alzheimer's.
This is how Jessica Thomas, chair of the Alzheimer's Association 2018 Walk to End Alzheimer's, views the Richmond event scheduled for Nov. 3.
The Alzheimer's Association is a nonprofit organization that annually hosts more than 600 walks in communities nationwide. This is the world's largest event to raise awareness and funds for Alzheimer's care, support and research.
Alzheimer's disease is the sixth leading cause of death in the United States that cannot be prevented, cured or slowed.
One in three seniors dies with Alzheimer's or another form of dementia. Almost two-thirds of Americans with Alzheimer's disease are women.
Ms. Thomas, as director of operations for Always Best Care Senior Services, became involved with the Richmond event when their national team sponsored the Alzheimer's walk.
"This was our charity of choice," Ms. Thomas says. "I started as a walker with my company's team. That's how my engagement kicked off."
Through the organization, she has been able to attend educational seminars and go to national conferences where she has heard the latest information on research and studies being done as well as the progress toward curing Alzheimer's.
Beyond that, one of the most important things she has been exposed to is getting to know family caregivers a lot better. There are an estimated 16 million caregivers of people living with Alzheimer's and other forms of dementia in the United States.
As caregivers, their role is to advocate for the patient, make sure they are being seen by a neurologist for treatment options and ensure patients reach proper resources.
"A family care giver is a husband, wife, daughter or other family member or anyone caring for their loved one," she explains.
"I get to hear their 'get in the weeds' stories – what they do on a daily basis to care for their Alzheimer's patient. That has helped me understand the disease a little bit better and how it affects people."
The realities of Alzheimer's can be heartbreaking, she says.
"There are children and grandchildren with parents and grandparents with Alzheimer's that don't know who they are," Ms. Thomas said in a halting voice during a Free Press interview.
"There are daughters who dance at their wedding with their dads and their dads don't know who they are dancing with."
However, on the bright side, the Alzheimer's Association is among the largest fundraisers for Alzheimer's research.
"The association is pushing lots and lots of dollars to find a cure. We want our first survivor. We no longer want just care and support. We want to know how to end this disease," Ms. Thomas says.