Notre Dame wins women's championship with last-second shot
4/6/2018, 12:03 p.m.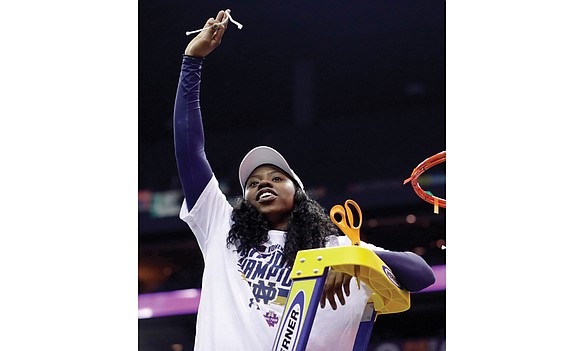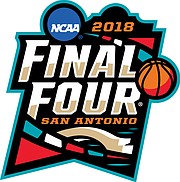 Arike Ogunbowale has a hard name to pronounce and apparently a hard jump shot to defend.
She also is pressure-proof it seems.
Ogunbowale won the hearts of the University of Notre Dame women's basketball fans twice — first on Good Friday, March 30, then again on Easter Sunday, April 1.
The 5-foot-8 junior from Milwaukee hit a last-second, 18-foot shot to give the Fighting Irish a 91-89 overtime win over the University of Connecticut in the NCAA semifinals on March 30 in Columbus, Ohio.
Lightning struck a second time Sunday as Ogunbowale scored on a long heave at the buzzer to give Notre Dame a 61-58 triumph over Mississippi State University for the championship.
"It's Easter and all the Catholics were praying for us," said Notre Dame Coach Muffet McGraw, who wore floral shoes in honor of the holiday.
Notre Dame finished the season 35-3, with Ogunbowale earning the Most Outstanding Player trophy.
Coincidentally, Notre Dame's last NCAA title in 2001 — a 68-66 victory over Purdue University — also came on Easter Sunday.
Mississippi State, finishing 37-2, was led by 6-foot-7 sophomore Teaira McGowan with 18 points and 17 rebounds.
In Notre Dame's semifinal win over Connecticut, UConn Coach Geno Auriemma utilized only seven players during the 45-minute game that went into overtime.
Freshman Megan Walker, who was the national High School Player of the Year last season at Monacan High School in Chesterfield County, did not play in the game.