Liberty president censors student newspaper over critics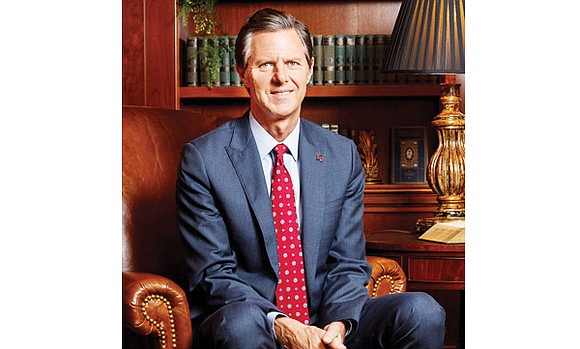 Asked why she chose to come forward with her story, Ms. Covey said it was partly because discontent has been "building up" after "direct oversight" from administrators increased during and since the 2016 election cycle.
She said the intervention over the Red Letter Revival constituted "the only time where we were told directly by President Falwell, 'Don't cover this' in advance."
Ms. Covey acknowledged that it is "fairly common" to send administrators or faculty articles in which they are mentioned before they are published by the paper, and that sometimes stories are pulled by administrators.
"We are a private university, so the paper is owned by the university, basically," she said, adding that some level of oversight is "understandable."
But Ms. Covey described more invasive oversight as sometimes frustrating, saying, "It puts the Champion in a position where it's more a PR vehicle for the university than a newspaper."
She questioned whether student journalists at other universities grapple with the sort of intervention from college administrators that Liberty student journalists have come to expect.
"We often wonder: Do other private schools deal with this? What are the levels of freedom that other school papers have? Do we have the same freedoms — is this common?"
Jeremy Littau, associate professor of journalism at Lehigh University, said the kind of behavior attributed to Mr. Falwell is more prevalent at private schools than public universities.
"It's more common at conservative Christian schools," said Mr. Littau, a graduate of Biola University, a Christian college. He suggested that the tension may be a byproduct of conservative evangelicalism, which he said "does not have a strong culture of speaking truth to power outside of a biblical issues context."
"I don't think conservative Christianity has a good relationship with journalism. … I think you've got now two generations of evangelical Christians who really don't know what the role of the press is," Mr. Littau said.
He later added: "Liberty has the right, legally, to do what they're (allegedly) doing here, but that doesn't make it right."