Can Richmond afford 4 planned new schools?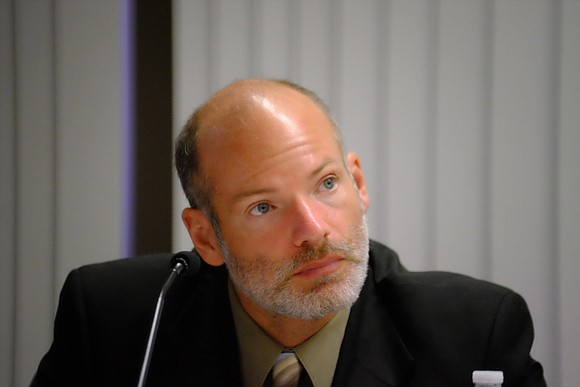 One unanswered question hovers as the Richmond School Board and schools Superintendent Jason Kamras push the city to seek bids for new buildings to replace four aging schools: Can the city afford them?
In December, the School Board estimated that $195 million would be needed to build replacements for the chosen quartet —George Wythe High, Elkhardt-Thompson Middle and George Mason and Greene elementary schools.
It will not be known whether the estimate was accurate until responses begin to be received to the request for proposals that could go out as soon as May 1.
However, at this point, Mr. Kamras and the School Board appear to be seeking far more money than the $150 million the city plans to provide under the new city meals tax hike Mayor Levar M. Stoney advanced and City Council ratified.
That hike, which goes into effect on July 1, will raise the city's sale tax on prepared meals in restaurants and elsewhere from 6 percent to 7.5 percent. The 1.5 percent increase is estimated to generate $9 million a year in new revenue, an amount that is anticipated to allow the city to borrow and repay $150 million for new schools construction.
"I am not sure we can build the high school with the money we will have," said School Board member Jonathan Young, 4th District. "I have urged my colleagues to be mindful of the money the city is going to provide."
The board has called for constructing a new George Wythe High School that could accommodate 2,000 students and estimated the cost at $85 million.
Last week, the School Board approved a proposal by Mr. Kamras to establish four committees — one for each new school building — to come up with a design plan for the new buildings by mid-July. Committee members are to visit schools and review designs used elsewhere that could be modified for use in Richmond to reduce architectural costs.
So far, there has been no community discussion about the programs that would be offered, the kind of technology that would be included or whether space would be provided to expand career and technical training for the students not going to college.
Nor has there been any discussion of the possible use of renewable energy such as solar energy to power the buildings.
The question of whether the money would go far enough will depend on how much the School Board actually spends.
Take George Wythe, for example. Based on the $85 million construction estimate, the board is projecting the school would cost $42,500 per student.

That cost would represent an increase from the $39,564 per student cost that the city spent in 2013 to build the new Huguenot High School, according to a state Department of Education report. Huguenot, which has a 1,400 student capacity, cost $63 million, including site work.
If the board set a goal of using the per-student cost for Huguenot to build a new George Wythe building, the cost estimate would drop about $6 million to $79 million.