President Carter talks 'Faith' in book
4/19/2018, 11:56 p.m.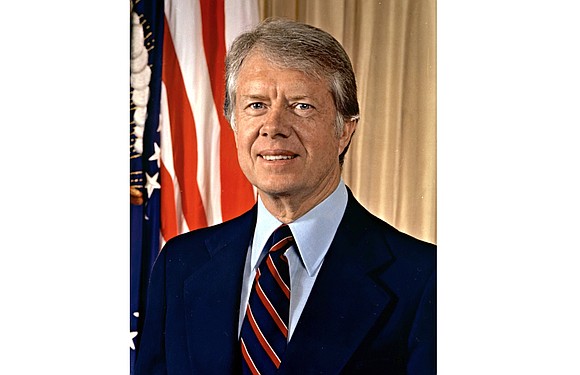 By Adelle M. Banks
Religion News Service
In his 32nd book, titled simply "Faith," former President Jimmy Carter looks at how belief in God and others has shaped his 93 years.
"To me, 'faith' is not just a noun but also a verb," President Carter writes in his latest — and possibly last — book. Your book "Faith" seems to sum up not only your thoughts on faith, but your accomplishments over 93 years. Do you think this is your last book or do you still have more to say and write?
Well, I thought the last book was my last book. I wasn't intending to write this but my publishers felt, and I didn't disagree, that the general attitude around the world of disillusionment and a lack of faith in things that never change had become more of a problem. 
For what do you want to be remembered most?
Well, I wouldn't mind people remembering me as a Habitat (for Humanity) Build volunteer. But also I would say in that in the White House and in The Carter Center we've tried to emphasize peace and human rights. And I try to be a champion of peace. I was able, and fortunate enough, to keep my country at peace for four years, which is kind of a rare achievement, and also to be a champion of human rights.
Do you still have faith as you look at these challenging issues that you have faced at the end of your life?
That's the main thrust of the book. Despite the challenges that we face, based on my past experience and the past achievements of my country and the world, I still have faith in the ability of human beings to survive and to overcome the transient problems that face us all.
The next real challenge for us is to learn how to apply, I'd say, Christian and other religious principles in learning how to live with each other in harmony and mutual respect and even some elements of love with those with whom we disagree. And that's a major challenge that's very difficult to achieve but I think it's the most important thing that we face today.
You write, as you enter the last stages of your life, that you still have faith that the world will not self-destruct from nuclear war or environmental degradation. Why do you feel that way, especially with current U.S. tensions over Syria and North Korea?
Well, we've had those tensions for a long time and I think they've been kind of exacerbated lately by the rhetoric that exists between the United States and other countries, including North Korea and Russia and involving Syria and other places.