U.S. Supreme Court hears Muslim travel ban arguments
4/29/2018, 1:58 p.m.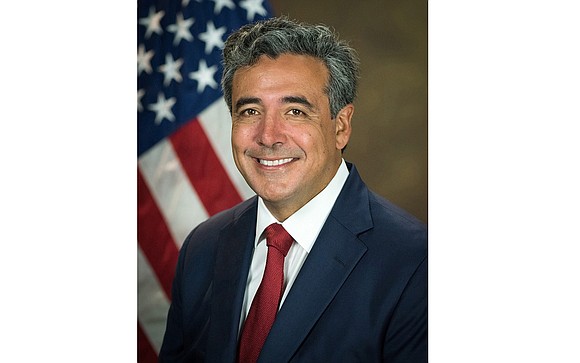 But the challengers argue that the administration cannot ask the court to ignore all that has happened.
President Trump's first travel ban was issued just a week after he took office in January 2017, and was aimed at seven countries. It triggered chaos and protests across the United States, including at Dulles Airport in Northern Virginia, as travelers were stopped from boarding international flights and detained at airports for hours. President Trump tweaked the order after the 9th U.S. Circuit Court of Appeals in San Francisco refused to reinstate the ban.
The next version, announced in March 2017, dropped Iraq from the list of covered countries and made it clear the 90-day ban covering Iran, Libya, Somalia, Sudan, Syria and Yemen didn't apply to those travelers who already had visas. It also eliminated language that would give priority to religious minorities. Critics said the changes didn't erase the ban's legal problems.
The 9th Circuit and the 4th U.S. Circuit Court of Appeals in Richmond agreed with the ban's opponents. The 4th Circuit said the ban "drips with religious intolerance, animus and discrimination." The 9th Circuit ruled that President Trump violated immigration law.
The third version is indefinite, unlike the other two, and the administration said it is the product of a thorough review of how other countries screen their own citizens and share information with the United States.
It fared no better than its predecessors in the lower courts, but the U.S. Supreme Court said in an unsigned order in December that it could take full effect while the legal dispute continues. The justices said nothing about the substance of the policy, either in December or in earlier actions involving the ban.
Now, though, they are confronted with the administration's view that President Trump has broad discretion to impose limits on immigration and that the courts don't even have a role to play. The U.S. Justice Department has said throughout the course of the legal fight that the lawsuits challenging the policy should be dismissed without ever reaching the challengers' claims. The administration says foreigners have no right to enter the United States and no right to challenge their exclusion in American courts.
Supporting briefs for the ban's challengers dwarf filings on the administration's side. Retired high-ranking military officers, former Republican officeholders, Catholic bishops, Amazon, Facebook and 113 other companies, the children of Japanese-Americans who were held in internment camps during World War II and more than a dozen mainly Democratic-led states are among those calling on the court to strike down the Trump policy.
The administration's supporters include roughly the same number of Republican-led states, as well as conservative groups and Jay Sekulow, one of President Trump's personal lawyers.
A decision in Trump v. Hawaii, 17-965, is expected by late June.