City to host international violin competition in 2020
4/30/2018, 11:30 a.m.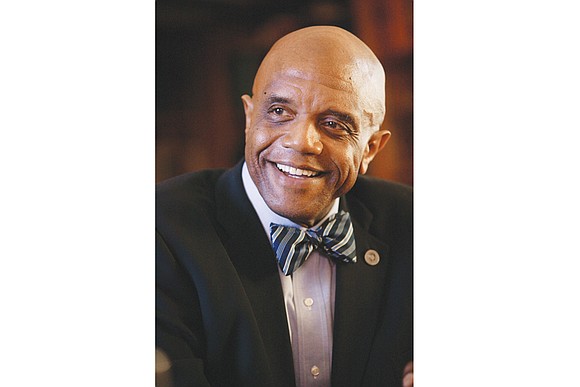 Richmond will host the 2020 "Olympics of the Violin" — the International Menuhin Competition, it has been announced.
The news is definitely a feather in the cap for Richmond, which beat out London and Melbourne, Australia, for the right to host the competition.
The top 44 young classical music violinists under age 22 are expected to come to Richmond for 11 days of performances at venues around the city. The competition is judged by world-renowned musicians who also perform in recitals and other concerts during the festival, which is scheduled to run from May 14 through May 24, 2020.
The event is expected to attract more than 2,000 people.
Mayor Levar M. Stoney led a delegation to Geneva, Switzerland, where the 2018 competition was held, and learned Sunday that Richmond had been chosen.
"We are thrilled to be hosting the International Menuhin Competition and honored to join the company of such distinguished international destinations as Geneva in welcoming the most talented young musicians in the world to our city," Mayor Stoney stated after the city's selection.
"Richmond is a thriving and diverse city that is home to a number of internationally recognized artistic, educational and cultural attractions," the mayor continued. "Our vibrant and dedicated arts community looks forward to welcoming these artists and their families."
Richmond will be just the second North American city to host the event. The first was Austin, Texas, in 2014.
To help win, the Richmond Symphony agreed to partner with the Detroit-based Sphinx Virtuosi ensemble of African-American and Latino musicians to accompany the performers.
Dr. Ronald A. Crutcher, president of the University of Richmond and a noted cellist, is credited with enabling the city to compete for the event. A year ago, Dr. Crutcher hosted a member of the Menuhin board who also attended a Richmond Symphony concert and came away impressed with the group.
The board member urged Dr. Crutcher to find a way for Richmond to compete.
Dr. Crutcher secured support from the Richmond Symphony, Virginia Commonwealth University, Commonwealth Public Broadcasting as well as the City of Richmond for the bid.
Along with the mayor, representatives of those organizations, as well as UR's first lady, Dr. Betty Neal Crutcher, were part of the delegation.
The competition is named for the late Yehudi Menuhin, an internationally renowned American violinist and conductor who died in 1999.