City Council works on plan to divvy up $17M surplus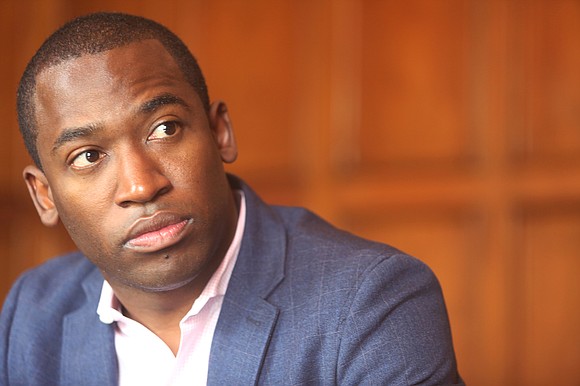 Retired city employees are virtually guaranteed to gain the first cost-of-living increase in their pensions in at least a decade.
With an even larger surplus than first announced, Richmond City Council informally agreed Monday, while meeting as the Organizational Development Committee, to earmark $6.2 million for a 1 percent increase in retirees' pensions as Mayor Levar M. Stoney requested.
The move was made easier with the administration's disclosure that the total of unspent dollars from the 2018-19 fiscal year would top $17.16 million, or 13 percent more than was announced in August when the surplus was pegged at $15 million.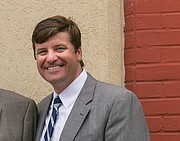 With six of council's nine members present at the committee meeting, only 5th District Councilman Parker C. Agelasto declined to support the pension increase for retirees.
Council members, who often complain about a lack of money for projects in their districts, also appeared poised to put $5.48 million into a savings account that already contains $13 million but which their policy calls for boosting to $30 million.
Mr. Agelasto led the charge to pump up the savings account and appeared to secure support for doing so. Under the policy that was authored by Mr. Agelasto and approved by the council in 2017, half of any surplus is required to be put into virtually untouchable savings even if other priorities go begging, including an underfunded pension system about which Mr. Agelasto regularly expresses concern.
He told his colleagues on Monday that a program offering incentives to employees to retire early could end up forcing the city to add $2 million or more to its annual contribution to the pension system in the next budget, reducing general fund dollars for other services.
As yet, the council is still considering how to spend the remaining $5.48 million of the surplus and may need up to two special meetings this month to agree on a spending plan. The council has a Nov. 1 deadline to approve uses for the surplus, otherwise the money would go into an unassigned fund controlled by the mayor.
However, council members present appeared to shoot down Mayor Stoney's other recommendations. That includes providing $1.7 million to shore up elements of the city's retirement system and $200,000 to support an international classical violin competition that Richmond, its symphony and its universities are to host in May.
Mayor Stoney joined others in 2018 to attract the Menuhin Competition — dubbed the "Olympics of the violin" — but failed to request any funding for the event until now. Few on the council showed support for shifting surplus funds for that purpose.
Meanwhile, 4th District Councilwoman Kristen N. Larson proposed that the council set aside the lion's share of the $5.48 million to refill a fund that enables Richmond Public Schools to comply with a court order to make its buildings accessible to those in wheelchairs or hampered by disabilities.
The $3.6 million she requested to enable RPS to comply with the Americans with Disabilities Act was stripped out during the spring budget season and needs to be restored, she noted.
Ms. Larson also urged colleagues to follow a resolution that passed unanimously in June and earmark $1.35 million of the surplus for projects that were eliminated from the current budget. Those projects include adding or expanding handicap accessibility to the James River and Brown's Island, undertaking needed repairs to community centers and completing a Richmond Ambulance Authority project to protect its emergency vehicles from storms.
Mr. Agelasto also urged that $300,000 be provided to repave crumbling roads in Byrd Park; 2nd District Councilwoman Kim B. Gray is hoping for an additional $150,000 for Abner Clay Park improvements that are not currently funded, like a children's splash pad; and Council Vice President Chris A. Hilbert, 3rd District, who was absent, put in a written request for $65,000 for Bryan Park to restore a bathroom, reopen the Nature Center and provide drinking water in the park's nature preserve.