Hair straightening products contain potentially toxic mix
Ronnie Cohen/Reuters Health | 8/2/2018, 6 a.m.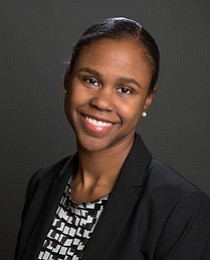 Prior research has shown that black women use more hair products than other women and suffer disproportionately from uterine fibroids, early puberty and infertility, Dr. Helm said. In addition, their rates of endometrial and breast cancers are on the rise.
The current study can't prove that the presence of endocrine disrupting chemicals in hair products actually causes these or other problems. But the study does point to them as a potential source, Dr. Helm said.
Dr. Helm, Dr. James-Todd and Ms. Flint encouraged more regulation of the contents of hair products targeted to African-American women and personal-care products in general. U.S. Sens. Susan Collins of Maine and Dianne Feinstein of California have introduced legislation — the Personal Care Products Safety Act — that would further empower the U.S. Food and Drug Administration to regulate ingredients in cosmetics and personal care products.
Ms. Flint also welcomed a fashion trend toward more natural hairstyles for black women and children.
"The more natural styles come into fashion, and the more skills black moms have in styling their children's hair in natural hairstyles, the less vulnerable our children will be to overexposure to toxic chemicals and having their immune systems compromised by having to fight these toxic chemicals," she said.