Partisanship drives religious attitudes and not the other way around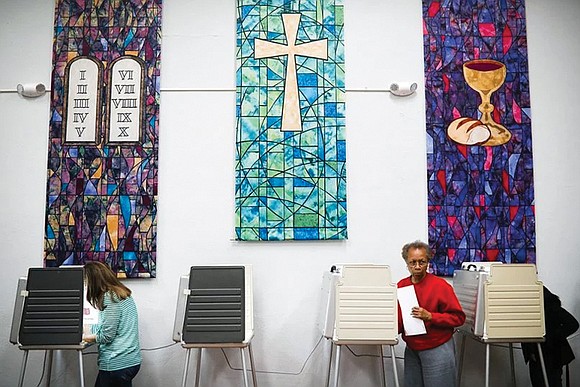 The idea that people form their political opinions first may help explain recent studies showing that white evangelicals no longer frown on elected officials who commit immoral acts in their personal lives.
Famously, a 2016 PRRI/Brookings poll found that 72 percent of white evangelicals said an elected official could behave ethically even if the person has committed transgressions in his or her personal life — a 42-point jump from 2011, when only 30 percent of white evangelicals said the same.
Dr. Campbell said the nation's political divide might foreshadow the emergence of a strong secular coalition. While secular Americans are not nearly as mobilized as white evangelicals, who have an advantage of church organizing, there are signs they may be growing.
In an online post about research he and other scholars published in the June issue of the American Journal of Political Science, Dr. Campbell concludes that the movement founded to increase the role of Christianity in the country may in fact be its undoing.
"The irony is that the Religious Right was founded to assert a greater role for religion in the public square, in opposition to 'secular humanism,' " the post says. "Instead, it has fed the growth of secularism. The result is a likely continuation of cultural conflict in American politics."