Teachers learn about slavery at Lee's birthplace
Courtland Milloy/The Washington Post | 8/9/2018, 6 a.m.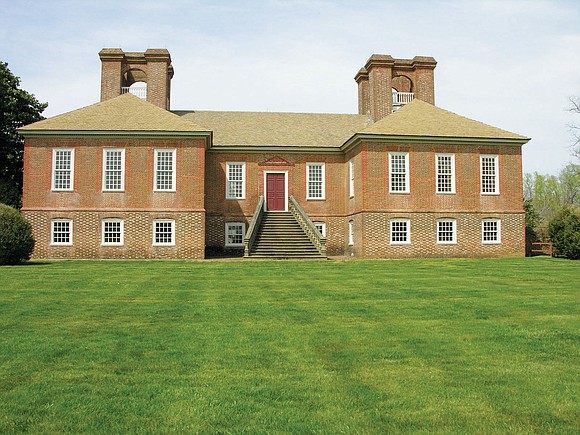 But teaching skills and materials haven't always kept up with that interest.
Dr. Johnson, who is also a board member of the Virginia State Conference NAACP, urged teachers to contact the NAACP when they come across textbooks that mischaracterize slavery or black people in general. One such book in Texas referred to the slave trade as a kind of immigration program.
A report on teaching slavery, released this year by the nonprofit Southern Poverty Law Center, found that only 8 percent of U.S. high school seniors could identify slavery as the central cause of the Civil War, 68 percent of the surveyed students did not know that slavery formally ended only with an amendment to the U.S. Constitution and only 22 percent of the students could correctly identify how provisions in the Constitution gave advantages to slaveholders.
The D.C.-based nonprofit Teaching for Change has a list of age-appropriate books on the topic.
The setting for the summer institute was as evocative as the topic, with the Lee family's Great House set upon a 2,000-acre plantation, along with some of the cabins where enslaved people lived and a cemetery marker indicating where some were buried. When the plantation was operating at its peak in 1758, the Lee family owned about 220 enslaved Africans.
"I think the power of place is important,'' said Kelley Deetz, director of programming, education and visitor engagement at Stratford Hall. She prefers field trips to simulated slave experiences: seeing and touching artifacts, exploring the landscape "and imagining what life would be for those who lived there, looking at it from multiple perspectives.''
John Bacon, president of Stratford Hall, said, "The teacher institute is one of the most important things we do to connect with teachers in the classroom and show what a historic site like this has to offer when it comes to educating about our history.''
Teachers who participate deserve plenty of credit, too.
One explained to the group why she, a white woman, felt teaching students about slavery was so important. "I teach in an area with a diverse population, but whites seem to be afraid of blacks and keep to themselves,'' she said. "I don't want to live in a society where ignorance of history leads whites to have unfounded fears of black people.''
Said Dr. Johnson: "My impression is that the teachers who came (to the institute) are forerunners to progress — a type of teacher that is willing to grapple with something that nobody knows how to teach, in a country that has not yet begun to understand the profound impact of slavery.''