Jury recommends neo-Nazi spend life behind bars for death at Charlottesville rally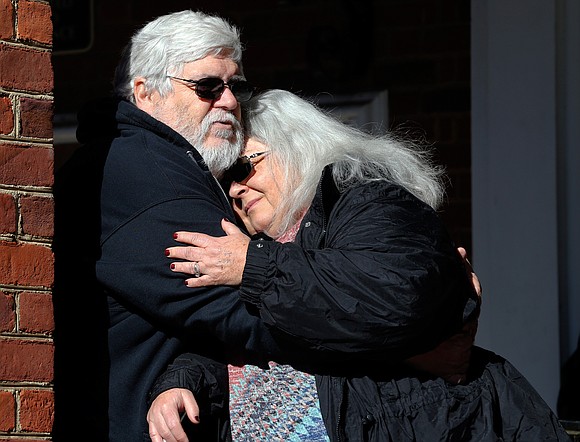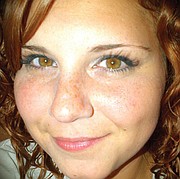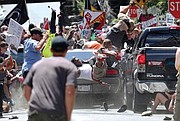 A Charlottesville jury says the man who killed 32-year-old paralegal Heather Heyer and injured nearly 40 other people with his car during a neo-Nazi rally last year should spend the rest of his life in prison.
James A. Fields Jr., 21, an avowed neo-Nazi, drove his car into a group of counterprotesters during a white nationalist rally in Charlottesville on Aug. 12, 2017.
After deliberating for about four hours over two days, the jury found him guilty Friday, Dec. 7, of first degree murder in Ms. Heyer's death and convicted him of nine other charges, including aggravated malicious wounding and leaving the scene of a fatal accident.
On Tuesday, the jury recommended he serve life in prison, plus 419 years, and pay $480,000 in fines.
"In the end, the hands of justice say that he needs to be kept away from society for a while, and I'm content with that," Susan Bro, Ms. Heyer's mother, told reporters at a news conference outside the court on Tuesday.
Charlottesville Circuit Court Judge Richard Moore set March 29 for sentencing.
In Virginia, juries recommend sentences, which often are imposed by judges. However, under state law, judges can impose less time than recommended, but not more.
Mr. Fields faces a second trial on federal hate crime charges, which could result in the death penalty.
Mr. Fields traveled from his home in Maumee, Ohio, to attend the white supremacist rally in Charlottesville, which was organized in part to protest the removal of a statue of Confederate Gen. Robert E. Lee. He then consciously sped down a narrow street in Charlottesville's downtown in his Dodge Challenger, running over and flipping into the air many of the counterprotesters who were headed home after the rally was broken up by police.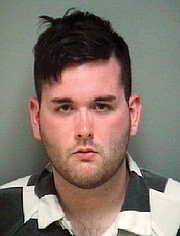 On Monday, the jury heard emotional testimony from Ms. Bro and from several people who suffered severe injuries. Ms. Bro told the jury that she does not hate Mr. Fields. She likened the trauma she and her family members have suffered in the 15 months that followed the attack to surviving "an explosion" that has forever changed their lives.
"Heather was full of love, justice and fairness," she said. "Mr. Fields tried to silence her. ... I refuse to let him."
On Monday, Mr. Fields' lawyers raised questions about how his mental health factored into his decision-making that fateful day.
During the trial, the defendant's attorney, John Hill, argued that Mr. Fields panicked and was scared when he drove his car into the crowd after hours of violent fights had broken out in the streets between rally attendees and counterprotesters.
Mr. Hill told jurors that his client "feared for his safety," and at one point was remorseful that people had gotten injured.
Prosecutors, however, argued that Mr. Fields was angry that day over the fighting taking place between the two sides. Prosecutor Nina-Alice Antony pointed out that the defendant twice posted on Instagram before the rally an image of a group of people getting struck by a car.
"This case is about his decision to act on that anger," Ms. Antony said.
Prosecutors also played surveillance video showing Mr. Fields driving his car slowly toward the group, reversing and then speeding into them.
A psychologist testifying for the defense said Mr. Fields has a long history of mental health issues, including bipolar disorder.
After the jury recommended its sentence, Ms. Bro stood on the steps of the Charlottesville courthouse. With a shaky but clear voice, she pleaded for help in addressing hate and supporting social justice. She also said she plans to attend Mr. Fields' upcoming federal hate crimes trial.
"The larger issue is, what do we do with hate in this country," Ms. Bro asked. "If you make the choice (to hate), expect to deal with the consequences."
She said the Heather Heyer Foundation, set up in her daughter's memory, plans to award about 10 scholarships this year to college students pursuing social work or other degrees.