Tears flow as Tyler Perry pays off layaway bills for 1,500 people in Atlanta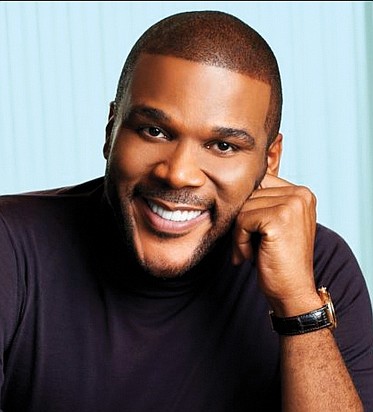 Entertainment mogul Tyler Perry knows how to wish his Atlanta neighbors a Merry Christmas — the filmmaker paid off all the customers' items held on layaway at two local Walmart stores.
Mr. Perry, 49, announced the holiday layaway-giveaway on Instagram on Thursday, Dec. 6. He reportedly paid a total of $434,000 to free the customers' layaway items that had been held with a deposit. Then he said, "pick 'em up."
"If you have a layaway at either place and it was in there as of 9:30 this morning, then I have paid for all of your layaways for Christmas. So Merry Christmas," a grinning Mr. Perry said in a video message.
"I know it's hard times and a lot of people are struggling," Mr. Perry explained in the video. "I'm just really, really grateful to be able to be in a situation to do this. So God bless you. Go get your stuff."
Tears were flowing throughout the stores as people realized what he had done.
"My mom didn't know how she was going to pay because of the bills and she was going to have to take out a loan," one child told an Atlanta television station. "She started to cry and so did I because we were so thankful."
The multitalented actor-producer-director-writer said in the social media post that he tried to make the payments anonymously. "But you know how nothing stays secret these days, so I'm just going to go on and tell you," he said.
LeMia Jenkins, a spokesperson for Walmart, told People.com that Mr. Perry's beneficent act paid for items for 1,500 people.
"Tyler Perry's generous donation is making an unbelievable difference for so many families, and we can't thank him enough for his kindness," Ms. Jenkins said in a statement. "The heartfelt excitement and joy we're seeing from our customers as a result of his holiday gift has been touching."
After news broke about Mr. Perry's kind act, other stars sought to secure a spot on Santa's "nice" list by doing a good deed this holiday season.
Following Mr. Perry's lead, singer Kid Rock, 47, said he would pay off the layaway items of hundreds of Walmart customers in Tennessee.
Store manager Tom Meyer told The Tennessean newspaper in Nashville that Kid Rock spent $81,000 to pay the balances of 350 customer accounts at a local Walmart store. Mr. Meyer called it a "pretty Nashville proud moment."
"Great idea!" Kid Rock said on Twitter in a nod to Mr. Perry.
Conservative national radio talk show host Glenn Beck told listeners on Monday that he was so "inspired" by Mr. Perry that he and his family stopped by a Walmart outside Dallas to settle customers' accounts before heading to a Christmas party last Saturday at their church. The Beck family ended up staying in the Walmart for two hours.
Mr. Beck, 54, said on his show that his children agreed to "forego big Christmas gifts" this year to spread holiday cheer to others.
A Walmart spokesperson said Mr. Beck spent about $27,000.

He also challenged other media personalities to do the same.