Most cherished holiday memories
12/21/2018, 6 a.m.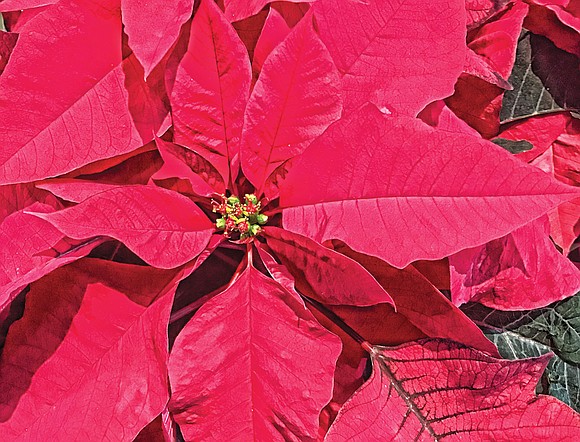 The memories we create during the holidays with family, friends and loved ones stick with us. The generous spirit of love and compassion gives us hope for our collective future.
It is with that spirit that four Richmond area residents shared with the Free Press their most cherished holiday memories. We hope their reflections will bring joyful recollections of your own during this special season.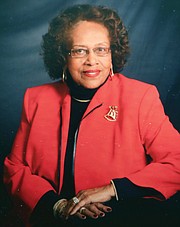 Having grown up in North Carolina the youngest in a family of 11 children — six boys and five girls — one can imagine that there were a lot of silly, devilish things taking place constantly.
I was the brunt of many pranks because I was the youngest and the "apple" of my papa's eye. Consequently, I was a constant target of my siblings.
Very early on, we had a family tradition that, daily, everyone would gather at the table for dinner and each sibling had their set time to give the blessing. But Christmas Day was the one time each year when we all gathered for breakfast, promptly at 7:30 a.m. No excuses were accepted. My papa had issued an edict that each person had to say what they were thankful for on Christmas and finish with a Bible verse.
Because I was not old enough at the time to read and find a Bible verse on my own, my brother, Andrew, took me under his wing and taught me what to say at our first celebration. For days leading up to Christmas, I was running behind him to get help with my words. My sister next to me was a nuisance because she did not want me to outdo her in what I was learning to say.
Finally, Christmas morning arrived. We were all seated around our large dining room table. Some were smiling and glancing around while others were looking at me, apparently waiting to see what the baby girl was going to say to please her papa.
After all the others had spoken, my papa said, "What is my baby child thankful for this Christmas?"
I stood up and said, "I am thankful for my Papa and my Mama and Jesus wept and Moses fell down the backdoor steps."
Need I say more?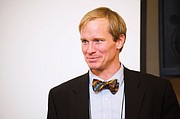 At 14, I had an experience at Christmas that I have never forgotten.
To this day, whenever I lower an attic ladder, I am reminded of Christmas 1982.  That was the holiday season when I put my foot, and most of myself, through the ceiling of our two-car garage in Fort Wayne, Ind. 
The old, artificial Christmas tree was putting up a struggle as I attempted to force it down the opening of the attic. A misstep backward and down I went. Thankfully, I caught myself on a rafter so I didn't get hurt or end up on top of my mom's car. 
My mother was surprised and amused when she saw me hanging out of the ceiling. She was thankful I wasn't hurt, but not pleased that the ceiling of the garage had a gaping hole in it.