Fla. school shooting survivors hoping to be catalyst for tougher gun laws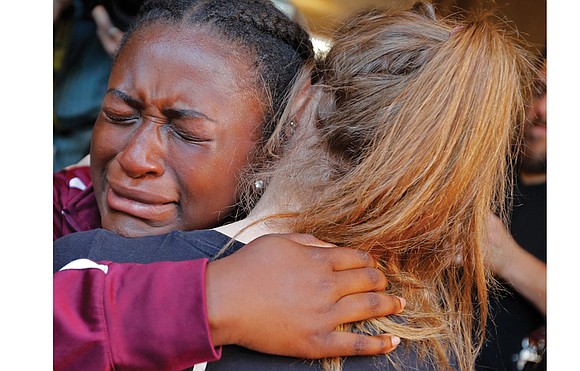 President Trump also tweeted support for stronger background checks, even though during his first year in office, he weakened the national background check system and recently introduced a budget plan that calls for slashing financial support for that system by 15 percent.

Moreover, he worked with the Republican-dominated Congress just a year ago to eliminate new regulations spearheaded by former President Obama to make it harder for mentally ill people to buy guns.
Meanwhile, bills to strengthen gun control or improve the background check system remain bottled up in congressional committees.
The biggest impact from the shooting could be felt in the Sunshine State, a paradise for gun-rights advocates.
State Sen. Bill Galvano, a Republican and the incoming Florida senate president, said the state Senate was preparing a package that would propose to raise the age to purchase any firearm to 21, create a waiting period for purchasing any type of firearm, ban bump stocks and create gun-violence restraining orders that could prevent people like the Parkland high school shooter from purchasing weapons.
The Florida Senate also is considering giving law enforcement greater power to involuntarily hold someone considered a danger to themselves, Sen. Galvano said, and deputizing a teacher or someone else in schools so they are authorized to have a gun.
"We need to make sure everything is working and to learn from the experience," said Sen. Galvano after visiting the high school.
But it may be a tough sell. One of Sen. Glavano's colleagues, Sen. Dennis Baxley, said he's skeptical about the package. "Sometimes I wish gun-control advocates were right, that this would fix it, but it won't. We have a terrible problem with obesity, but we're not banning forks and spoons."
Student activists hope they can do what adults have been unable to — pass meaningful legislation.
At a vigil for the victims, a crowd of more than 1,000 people, consisting largely of students, chanted, "No more guns! No more guns!"
An anti-Trump women's group is urging gun control advocates supporters to stage a 17-minute walkout from schools across the country on Wednesday, March 14, to show solidarity with the Parkland students and "to protest Congress' inaction to do more than tweet thoughts and prayers in response to the gun violence plaguing our schools and neighborhoods."
Students from Parkland, meanwhile, are organizing a march on Saturday, March 24, in Washington called the "March for Our Lives" to call for change.