Personality: Tim Seibles
Spotlight on Virginia's poet laureate
2/22/2018, 7:48 p.m.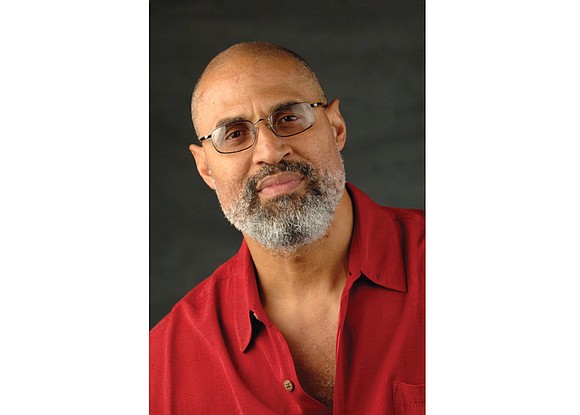 Tim Seibles' love affair with writing began at an early age.
As he grew up in Philadelphia, his mother, Barbara Seibles, didn't believe he was wildly talented, but encouraged him to write because it would be a good talent to have. She thought the more he wrote, the better his writing would become, he recalls.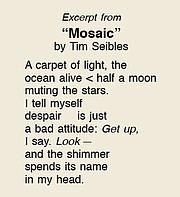 One the other hand, his dad, Thomas Seibles, was a practical man. In his father's world, an educated black person should try to pursue a profession — law, medicine or architecture.
His father would always talk to him about being his own boss, he recalls.
"No one could tell you what to do," he says his father told him. "He would say, 'Son, you would have your own time, your own schedule, your own thoughts and ways of doing things.' "
As his interests became more literary, his parents didn't stand in his way, although they questioned the practicality. "To their credit, if they thought I had a passion, they would not try to stop me," he says. "My mother said, 'You have to have some way to make a living. If you only write poems, you are not going to be a millionaire.' "
Today, Mr. Seibles, an English professor at Old Dominion University in Norfolk, is Virginia's poet laureate. He was appointed to the two-year post by former Gov. Terry McAuliffe and will serve in that role until June.
He follows in the esteemed path of past state poet laureates such as Rita Dove, Joseph Awad and Kelly Cherry.
In addition to teaching graduate courses at ODU, Mr. Seibles visits other colleges and schools around the state reading his work and sharing his love of writing and poetry. He encourages young people to express themselves and hone their craft.
Writers, he says, serve a function in society because they can say things that many people are afraid to say.
"Unfortunately, politicians — those who are invested in protecting their chance to be re-elected — often don't say what they know. They often don't tell the truth in a risky way," he says.
But as a poet, "you can say what you see," he continues. "If you are a sensitive and thoughtful person, hopefully some of what you write will carry news that many people feel. Your words become the voice for many people who may not have the ability to write or the opportunity to write or speak. So I thinks that poets can service society by giving a voice to people that may not have a voice."
While poems may not affect legislation, he says, they can crystallize ideas and attitudes "and that keeps the ideas in the light."
Mr. Seibles has several collections of poetry. "Fast Animal," published in 2012, won the Theodore Roethke Memorial Poetry Prize and was nominated for the National Book Award. In 2013, he received the PEN Oakland Josephine Miles Award for poetry.
His work also has been featured in numerous anthologies.
Being Virginia's poet laureate has "made me more visible" and broadened his audience, Mr. Seibles says. "I have more opportunities to read at more Virginia colleges and high schools.