Personality: Tim Seibles
Spotlight on Virginia's poet laureate
2/22/2018, 7:48 p.m.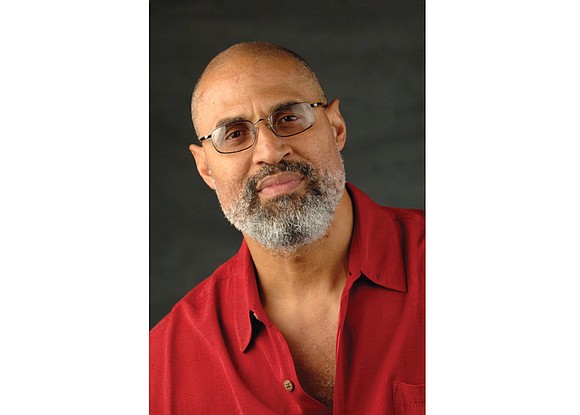 "If there are a few more book sales, that's lovely," he continues. "Most poets are not going to get rich from book sales. You can do OK, but it's nothing like a best-selling novel."
His influences stem from enjoying the work of his peers, both those living and dead. He talks particularly about Ai, a woman poet who is African-American and Japanese, who wrote in other people's voices, and Pablo Neruda, a Chilean poet and politician, whose poems range from playful to sharply political.
It's also important to him to reach people in the African diaspora.
"Most black writers would like to have more engagement" with historically black colleges and universities, Mr. Seibles says. "Surprisingly, many black writers have not been invited to HBCUs, which is completely baffling. At HBCUs, African-American poets are among family, talking about something that the family would understand fully."
He acknowledges that some people are intimidated by poetry. But, he says, "go to poetry assuming that you will understand it. I think poetry can be enjoyed by everyone."
Meet Virginia's poet laureate and this week's Personality, Tim Seibles:
Top honors: Poet laureate of Virginia and finalist for the 2012 National Book Award.
Date and place of birth: Philadelphia in 1955.
Current residence: Norfolk.
Occupation: Professor of English, Old Dominion University.
Community involvement: I visit many high schools. I also teach community writing workshops.
Alma maters: bachelor of arts in English, Southern Methodist University; and master's in writing, Vermont College of Fine Arts; and honorary doctorate from Misericordia University.

Family: Parents, Thomas Seibles III and Barbara Seibles; brother, Thomas Seibles IV.
Why I became a teacher: The people who had the greatest impact on my life were teachers, and I wanted to have such an impact on people.
Teaching philosophy: In a nutshell, I try to address subjects in both intellectual and emotional terms. I try to address whatever the subject is in such a way as to invite students to care about the subject. Caring is an emotional thing, so to do this, you must show a student how a particular issue connects to his/her life.
First poem and why: I cannot remember when or why or what.
Main inspiration: Life is the fundamental inspiration for me. So much happens to each person during his/her life. I try to write about the things that strike me as important, things that make us larger in some way or simply more awake. I am compelled by many subjects — memory, sexuality, race, the realm of the Sacred, family, love, the process of becoming a self and consciousness itself. When someone reads a poem I have written, I hope they feel more in touch with their emotions and more willing to explore questions and/or subjects that they've neglected or had never imagined as significant. Poetry is a vehicle for discovering one's own life and its connection to other lives and things beyond.
What I want my students to get: I hope students in my classes develop a love for language and poetry, which will make them more attentive to themselves and the life around them.