AME Bishop John Hurst Adams succumbs at 90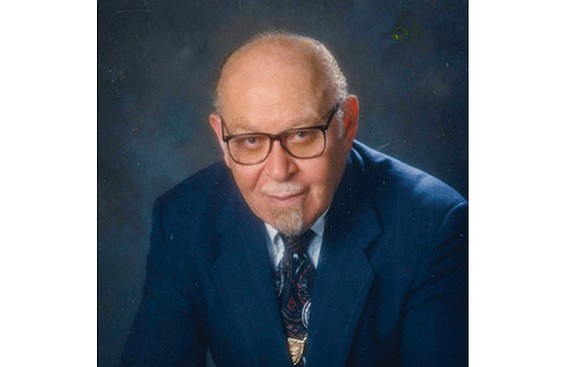 COLUMBIA, S.C.
Bishop John Hurst Adams, a nationwide religious and civil rights leader who was a strong voice for removing the Confederate flag from the South Carolina State House dome, died Wednesday, Jan. 10, 2018.
He was 90.
Bishop Adams stood out in the African Methodist Episcopal Church and among activists in the nation's fight for racial justice, bringing the two platforms together for a time in South Carolina.
"He had zero tolerance for injustice," said J.T. McLawhorn, director of the Columbia Urban League who worked to address social justice issues with Bishop Adams. "He was not just a rabble-rouser just to cause disruption. He was concerned about the betterment of society as a whole."
Beyond his religious and political pulpits, Bishop Adams' career included serving as president of Paul Quinn College in Waco, Texas, and on the board of trustees for Allen University in Columbia, S.C.
He also founded the Congress of National Black Churches, which coordinated black churches of all denominations from around the country.
Bishop Adams was born Nov. 27, 1927, in Columbia and studied at Johnson C. Smith University in Charlotte, Union Theological Seminary and Harvard University.
He also studied at Boston University at the same time as Dr. Martin Luther King Jr. and marched with Dr. King during several civil rights demonstrations, including the 1965 Selma to Montgomery march in Alabama.
Decades later, Bishop Adams was among those who fought for South Carolina, the last state in the nation, to recognize Dr. King's birthday as a state holiday.
Bishop Adams served A.M.E. churches across the country, including First A.M.E. Church in Seattle, before returning to South Carolina in 1992 as a bishop. His religious platform put him close to many of the state's political leaders, of whom he was unabashedly critical at times.
Bishop Adams never bit his tongue, said Bobby Donaldson, a civil rights historian at the University of South Carolina, where Bishop Adams' collection of personal papers is housed with his father's.
"He was respectful, but if he thought you were on the wrong side of an issue, on the wrong side of history, he would tell you," Mr. Donaldson said.
Bishop Adams used his platform to further the fight for social justice issues, including the removal of the Confederate flag from the South Carolina State House dome. It was removed in 2000.
Bishop Adams' A.M.E. tenure in South Carolina ended in 2000, and he retired from the A.M.E. church in 2004.
Survivors include his wife, Dolly Desselle Adams of Atlanta, three children and eight grandchildren.