Black Business Alliance calls for inclusion in city-supported projects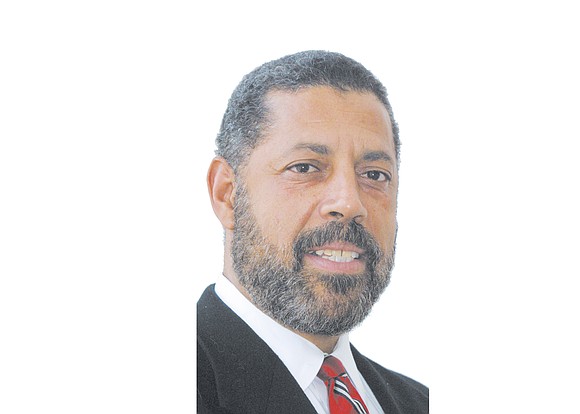 A. Hugo "Al" Bowers Sr. is leading a fresh charge to ensure that black-owned businesses gain a significant share of work on construction projects that the city pays for or infuses with taxpayer support.
The president and chief executive of the 180-member Black Business Alliance of Virginia he founded several years ago, Mr. Bowers is revving up the effort as Mayor Levar M. Stoney and his staff prepare to promote a $1.3 billion development that would bring a new coliseum, hotel and 2,800 apartments to Downtown.
The Free Press reported last week on the development plans spearheaded by Thomas F. "Tom" Farrell, chairman, president and chief executive officer of Dominion Energy, but which have not included a single mention of African-American inclusion.
"We want to make sure we are not left out of the economic boom that is going on," Mr. Bowers said. "From now on, we want a seat at the table on every development project to discuss how we are going to included.
"For the moment, we're taking a diplomatic approach," he said, noting that organization members recently met with P. Lee Downey, the city's chief development officer, and Pat Foster, director of the city's Office of Minority Business Development, to discuss inclusion.
Mr. Bowers would not disclose the substance of the conversations other than to say he is "hopeful" they will lead to increased business.
Mr. Downey and Ms. Foster did not respond to requests for comment.
Head of Bowers Corp., a family-owned development, construction management and construction business that he operates with his children, Mr. Bowers is the first leader of a black Richmond business group to step forward and publicly fire up the issue of economic justice and inclusion in current city projects.

In his view, Richmond should have a target of ensuring at least 20 percent inclusion of African-American businesses in all developments in which the city has some involvement.
Amid rising employment, falling unemployment and a boom in development, the issue of black business inclusion in city projects seems to have fallen off the radar, and "we can't let that go on," Mr. Bowers said.
Mayor Stoney has rarely mentioned the issue since taking office.
A Free Press request filed last week to Mr. Downey and Ms. Foster under the Freedom of Information Act for data on city spending with black-owned and other minority-owned businesses has gone unacknowledged.
A search of the city's website did not turn up any annual reports on city minority business spending, The only report Ms. Foster's office lists on its website is a 2013 internal city audit recommending ways the office could improve its work.
The issue of black business inclusion also rarely comes up at City Council's Finance and Economic Development Committee. Council Vice President Cynthia I. Newbille, 7th District, who heads the committee, has not publicly asked for regular monthly reports from the administration on what it is doing on that front, how many black-owned businesses are working on projects and how many city residents have gained employment on city-backed or supported projects.