Joe Jackson was admired by some, detested by others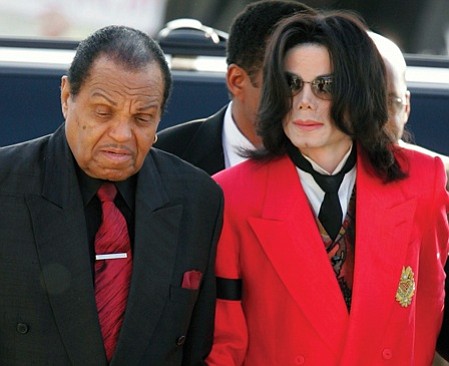 When Joe Jackson, the patriarch and architect behind the musical Jackson family dynasty died on June 27, some media organizations focused on the negative stories. Mr. Jackson often was described as overly strict, a villain and verbally abusive toward his nine children that include superstars Janet Jackson and the late Michael Jackson, who died in 2009.
However, at least one Richmonder who found his own success in show business, remembers the 89-year-old Mr. Jackson in a more positive light.
"Joe Jackson was one of the greatest fathers of all time," said Steve K. Branch, a former concert promoter and nightclub owner. "A lot of people complain that he was a bad father, but he looked after his kids."
Mr. Branch, whose 35-year career included bringing musicians to the Richmond Coliseum and his former nightclubs that included Ivory's, Armani's, City Lights, the Slip at Shockoe and Bixby's, recalls how the City of Richmond gave Mr. Jackson and his sons, the Jackson 5, a "key to the city" when the group appeared here in the early 1970s.
"I have never heard people in the coliseum being as loud," Mr. Branch said, recalling the crowd's reaction. "He may have ruled with an iron fist, but he took his family to heights that he probably never imagined."
Known by many as "Joe" Jackson, he died last Wednesday at Nathan Adelson Hospice in Las Vegas with his wife, Katherine, along with some of his children and grandchildren, at his bedside.

It had been reported that the family patriarch had been battling terminal pancreatic cancer and was "not doing well."
Sources told the Associated Press that Mr. Jackson was buried in a private ceremony at Forest Lawn Memorial Park in Glendale, Calif. It is the same cemetery where Michael Jackson is entombed in a mausoleum.
Mr. Jackson, who was born July 26, 1928, in Fountain Hill, Ark., was the eldest of four children. His father, Samuel Jackson, was a high school teacher, and his mother, Crystal Lee King, was a housewife.
Mr. Jackson was 12 when his parents separated, and he followed his father to Oakland, Calif.
After high school, he moved to East Chicago, Ind., where his mother had settled, and became an amateur boxer for a short time.
In 1949, he married Katherine Scruse, and settled in Gary, Ind.
Mr. Jackson had ambitions of being a marquee name in his own right, first as a boxer and in the mid-1950s, a guitarist. He and his brother Luther launched a band called The Falcons, with the intention to book gigs for extra money but never tasted success.
After marriage, Mr. and Mrs. Jackson moved into a home on Jackson Street in Gary, where he worked as a crane operator at a steel mill as they welcomed their first of 10 children, Maureen "Rebbie" Jackson.
Rebbie was followed by Sigmund "Jackie" Jackson in 1951, Toriano "Tito" Jackson in 1953, Jermaine Jackson in 1954, La Toya Jackson in 1956, Marlon Jackson in 1957, Michael Jackson in 1958, Steven Randall "Randy" Jackson in 1961 and Janet Jackson in 1966.