Personality: Ron J. Melancon
Spotlight on founder of Dangerous Trailers, a safety advocacy organization
7/13/2018, 4:04 p.m.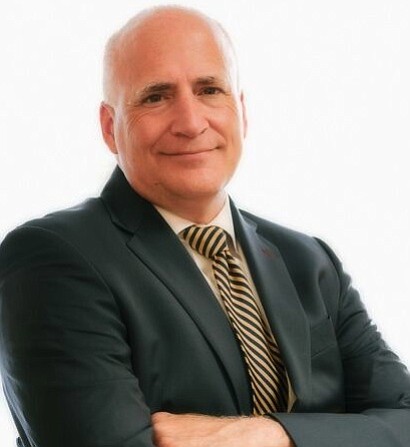 Occupation: Clothing haberdasher.
Place of birth: Houston, Texas.
Current residence: Glen Allen.
Education: Regents Diploma NYS, CPCU, Certified EMT-D, Various College Courses.
Family: Wife, Dawn; son, Zachary, 19; and daughter, Megan, 13.
Why I founded Dangerous Trailers: A trailer-related accident in 2003 motivated me to start a grassroots movement to promote uniform laws and standards involving trailers.
Mission of organization: To educate and develop a nationwide standard for utility trailers. In Virginia, the state code is silent as to any design or construction specifications for trailers just one pound under 3,000 pounds for these vehicles or for towing chains and hitches.
Number of members: Thousands worldwide, along with almost 3 million views of our information on our YouTube channel.
Top success for Dangerous Trailers: Having former Gov. Mark R. Warner sign HB 429 into law in 2004, and former Gov. Bob McDonnell sign SB 646 into law in 2010.
Biggest achievement: Getting the first license plate in the nation to be approved that has an American flag on it. Since the bill was signed into law in 2002 by former Gov. Mark R. Warner, more than 16,000 American flag licenses plates are on Virginia vehicles, producing a yearly revenue stream to the state of $160,000.
Where I get information about unsafe trailers: More than 15 years ago, I developed search engines with key words in Google to alert me when anything involving a horse trailer, boat trailer or utility trailer is reported anywhere in the world. I wanted to be the expert and the most self-educated.
Response of federal, state and local governments to information: As typical, government and changing laws is a slow process, which I refer to as the hamster wheel. They encourage us to say something and do something, yet the special interest groups who do not want to admit their products are faulty have endless recourses to obstruct our efforts. Governments seem to have no interest in preventing the senseless mayhem and death caused by unsafe trailers.
Response of public to information: Outrage and disbelief about the number of lives lost in unsafe trailer accidents. They also wonder how we continue to do what we do.
What needs to be done: A national discussion with stakeholders to develop a national baseline requiring that all trailers meet a basic safety standard when used on any public roadway. We also seek development of a chapter in states' driver's manuals on how to tow trailers safely.
What the public can do: Right now, I need people to add their voices to the conversation. Connect with me through YouTube, Twitter and Facebook. Add your voice to the cause.
A perfect day for me is: I am always moving forward toward the wall (goal) knowing that nothing is perfect because the wall is always moving. But we takes steps to get closer.
Something I love to do that most people would never imagine: Listen to old school music.
A quote that I am inspired by: I have two that equally inspire me —